16 Apr 2019
2019 National Affordable Housing Award finalist
The $10.6 million development opened in late-2017 providing a diverse range of 50 single and double story townhouses with one, two and three-bedrooms for individuals, couples and families.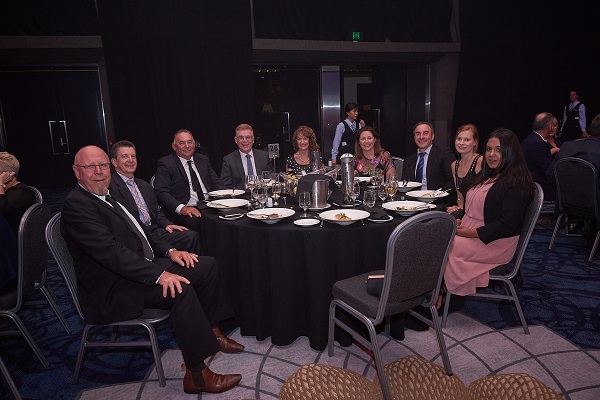 Churches of Christ Housing Services General Manager Frances Paterson-Fleider said to be recognised on a national scale is an honour.
"As I look at the calibre of other entries in this category, I am very proud that the Kallangur development has been selected to sit alongside them.
It demonstrates that together philanthropists and the not-for-profit sector can create affordable living solutions that meet the highest of industry standards, are of the highest quality and achieve both financial and social returns.
When we developed the townhouse complex we were committed to creating vibrant, engaging communities, which emphasised social inclusion, safety, diversity and affordability.
As a finalist in this prestigious award, it is very encouraging for the future of affordable housing developments," Ms Paterson-Fleider said.
The townhouses are architecturally designed, modern, attractive, high quality homes, which provide excellent places for residents to live and complement the neighbourhood.
"We're so pleased that while we developed an affordable living context, we did not compromise on design or finish.
To support reduction in household running costs, sustainable and efficient design was also high priority.
"Sustainable materials and features have been included to reduce running costs for residents and we required the use of local, low-waste materials in construction to reduce our environmental footprint and to support local suppliers."
Ten of the townhouses are built to Gold Standard adaptable to meet the needs of residents living with a disability and enabling others to age in place.
"Multiple internal configurations suitable for seniors and people with a disability or families managing a relative with a disability ensure flexibility into the future as needs change," Ms Paterson-Fleider said.
Residents also benefit from an 'embedded network' electricity arrangement which supports a reduction in household electricity costs.
"On a like-for-like basis they are saving one third on their electricity bills."
The townhouses aim to meet the needs of lower income earners and others who have difficulties accessing housing in the private market with residents having flexible leases and affordable rents that meet their ability to cover the costs of living.
Residents have access to a community centre that supports community development, cohesion and connection, which is central to Churches of Christ.
"A dedicated housing officer provides tenancy and property management and a community chaplain offers pastoral care which has had tremendous benefits to our resident's wellbeing."
The townhouses are now home to 91 residents, with many tenants moving from unaffordable and inappropriate homes.
"For many, they have moved from inappropriate living situations to a new home where they can experience independence, security, safety and comfort."
The project was made possible by a 9000m2 gift of land by Ian and Neva Handy for the specific purpose of creating affordable housing in Kallangur.
"We are incredibly grateful to Ian and Neva Handy for their generous donation which made this development possible. Their kindness will provide hope for generations to come.
"Thank you everyone involved in developing and delivering this project for your energy and commitment, it is a truly remarkable result."
The townhouses at Kallangur have been named Kurrajong the Aboriginal word for 'beautiful tree,' Brachychiton populnous.