5 Dec 2019
Award winning Crows Nest housing development offers peace of mind
Our Crows Nest housing project that supports ageing parents and their adult children living with a disability has won the 2019 Urban Development Institute of Australia CEO's Award for Excellence.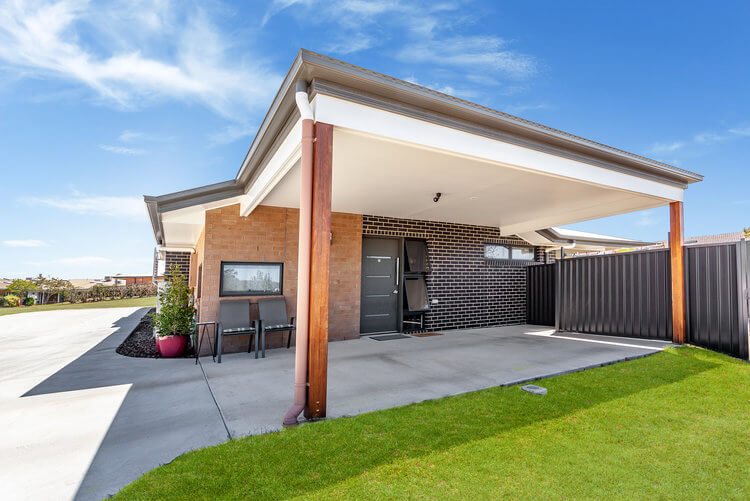 Completed in October 2018, the $560,000 development was constructed under the Elderly Parent Carer Innovation Initiative in partnership with the Queensland Government's Department of Communities, Disability Services and Seniors.
Churches of Christ in Queensland's Acting General Manager Housing Services Alicia Follent said it was a privilege to be recognised by industry peers, though the real success lies in the project's potential to support vulnerable people and families.
"This development helps keep families together, it offers relief and peace-of-mind to ageing parents who can now receive support through affordable and appropriate housing that meets their needs, and the future needs of their adult children.
"The design optimises independence with a focus on dignity and quality of life. The layout can change to meet the needs of people living there through a variety of internal configurations," Alicia said.
The development consists of a dual key home with two bedrooms, adjoining studio apartment and a one bedroom apartment comprising open plan living areas, accessible indoor and outdoor areas, covered onsite parking, which allows for future modifications.
"When we commenced planning, research conducted indicated that while accommodation could be sourced to separately meet the needs of ageing parents and their adult children, there were few suitable developments that actually support them to stay together.
"We are hopeful that this project demonstrates to the wider industry the potential for a dedicated market that responds to lack of viable alternatives for people and families living with disability, particularly in rural and regional locations.
"There are clear social and emotional benefits to individuals and economic benefits to the community and industry with this model of flexible housing," Alicia said.