3 Sep 2021
Local seniors prepare to move into their new homes
Our seniors' housing developments have been a welcomed addition to our housing portfolio, as we have steadily increased our supply with purpose-built developments across the South East.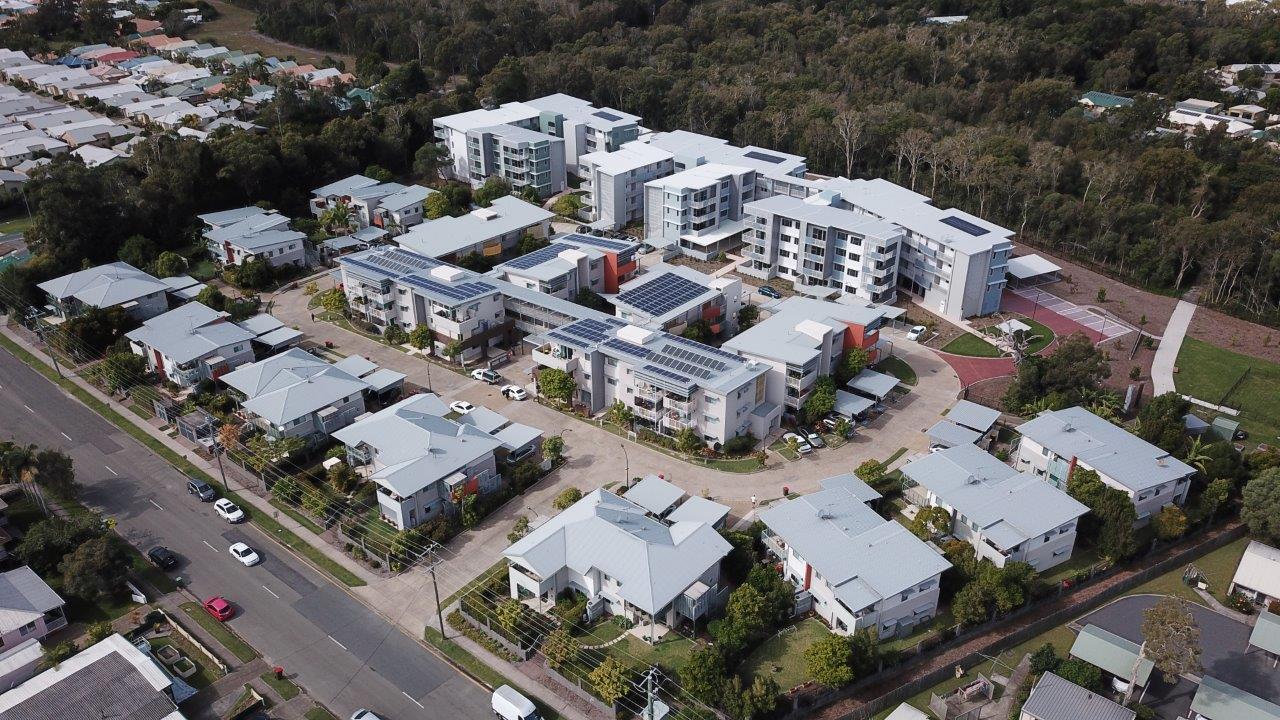 The latest development at Bongaree on Bribie Island will welcome residents from July 2021 following its completion in June.

The residents of the new 83-unit development will join a thriving community of seniors on the picturesque and lifestyle-orientated Bribie Island. In addition, there is the existing neighbouring 87-unit Coolamon Apartments at Bongaree, which was completed in 2012, as well as our nearby retirement village, residential aged care service and home care. These surrounding services mean that residents can access a continuum of care that we know is important for seniors as their needs change as they age.

General Manager Housing Services, Alicia Follent, said the development, built in partnership with the Queensland Government, has been a successful model in transitioning under-occupying public housing tenants out of their public housing family homes into more suitable and appropriate accommodation. The family homes are then freed up for families desperately seeking accommodation in a very tight rental market.
"Over the past 10 years, we have welcomed seniors to our developments in Mitchelton, Bribie Island, Hillcrest and Acacia Ridge. The choice to move to these developments has been a very positive and lifestyle changing decision for transitioning residents. We have further growth plans to deliver more affordable independent living accommodation in more priority communities," Alicia said.

The Bribie Island development will form Queensland's largest affordable housing complex targeted at low-income seniors whose financial and lifestyle situations mean private housing options are out-of-reach.
Bribie Island Campus Chaplain Luke Finlay has worked at the campus since 2012 and is looking forward to welcoming residents to the new development and the Bribie Island Campus.

"We have a great sense of community here at Bongaree. Over the time that I have been chaplain here, I have seen some people come into the community and flourish. They have developed friendships, found new interests and developed a sense of comfort and security. In particular, the Social Club has proved to be a lifeline for many residents. There is always so much going on, and everyone is welcome," Luke said.
We look forward to welcoming the new residents to their homes and making them feel part of a community to focus on their wellbeing.