31 Mar 2022
Before moving into our Kingsford Smith Drive housing development, David was living on the streets and was receiving mental health and homelessness assistance.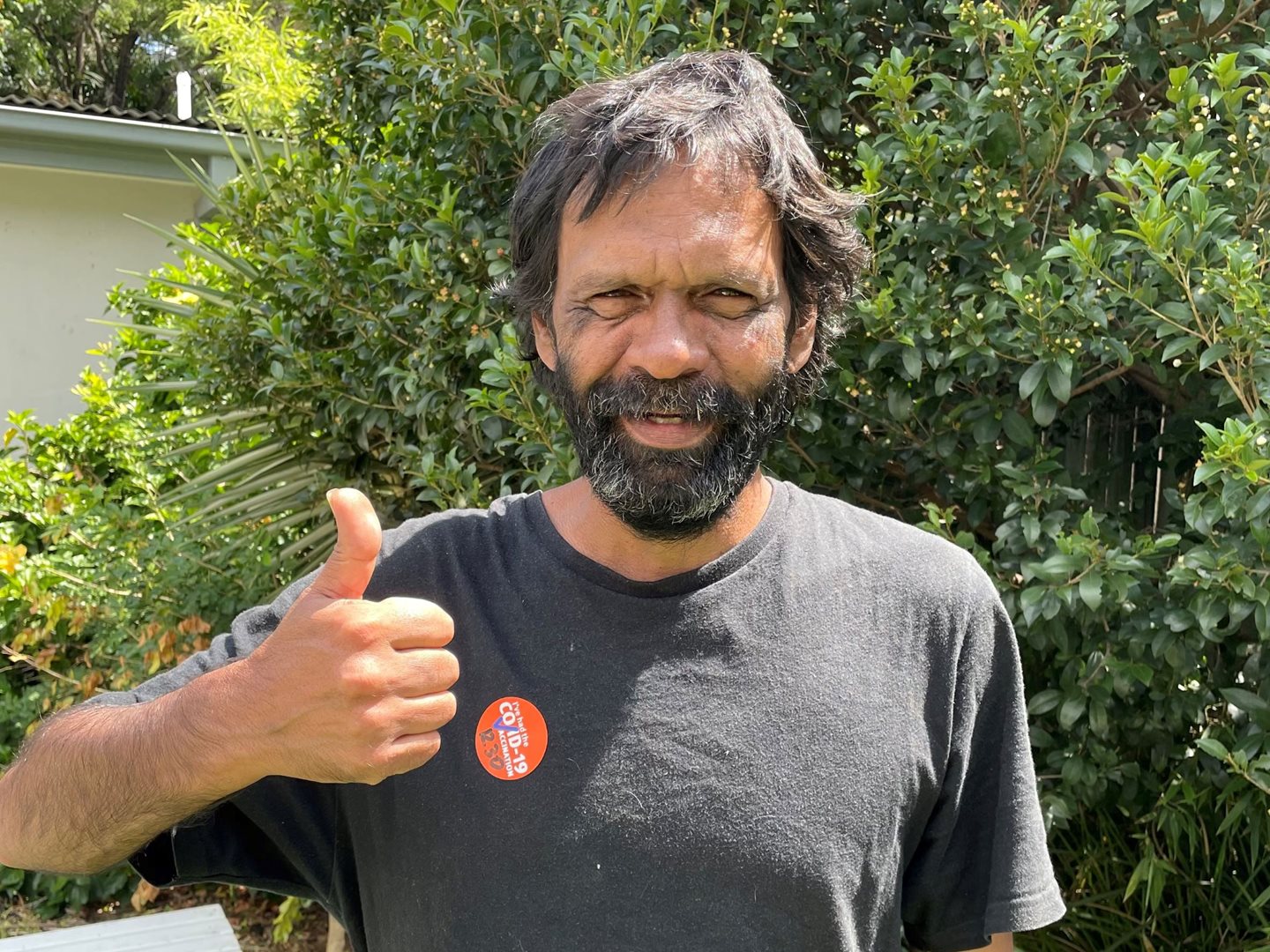 David is now thriving 12 months after securing stable accommodation, and he proudly declared, "I am not with mental health any more. I've come good."

When asked what it was that helped him the most with the improvement in his mental health, he was confident and quick to answer: "Getting my own place. And getting off the streets."

David said his unit in Hamilton had become a home and now considers some of his neighbours as good mates.

"It's nice and quiet here. The people who work for Churches of Christ are nice people. When you've got a question, they're happy to answer it."

For David, the location of his home is great because it is close to Coles, the train station and buses. But the support, social interaction and sense of community also make it special. Churches of Christ Housing Services residents are supported by a Housing Officer, a chaplain and community development team.

"I've never been in a place before where they give free barbeques and free clothes!"

David had just finished eating a delicious barbeque lunch cooked for the residents as part of one of Housing Services' regular 'Neighbourhood Day' events. The outdoor garden area at the property was abuzz with community spirit. A bag full of free brand-new clothing was sitting at David's feet and a sticker on his shirt read, 'I've had the COVID-19 Vaccination'.

Both the clothes and the sticker were evidence of two of the supports he'd been able to access easily as part of the Neighbourhood Day event.

Other service providers were present on the day to offer support to the residents. Members of the Micah Projects Street to Home team consisting of Dr Ryan Williams, two nurses and a support worker, offered free COVID vaccinations to residents.

"Removing barriers is a big part of what this is about...It's not easy to make an appointment and attend that appointment," Dr Williams said.

Residents were also able to access free chiropractic services, connect with a local community centre, learn about scam awareness, access information from the Public Trustee and receive free clothing from Thread Together.

Neighbourhood Days are hosted by Churches of Christ Housing Services and bring useful supports and services to residents where they live. We bring people together and help contribute to a sense of community, belonging and wellbeing.