23 Jul 2021
Innovative partnership welcomes NDIS clients home to Warwick
Churches of Christ and Focused on Care signed a first-of-its-kind partnership agreement to use 64 rooms at the Churches of Christ Warwick Campus to create new homes for NDIS clients in the region.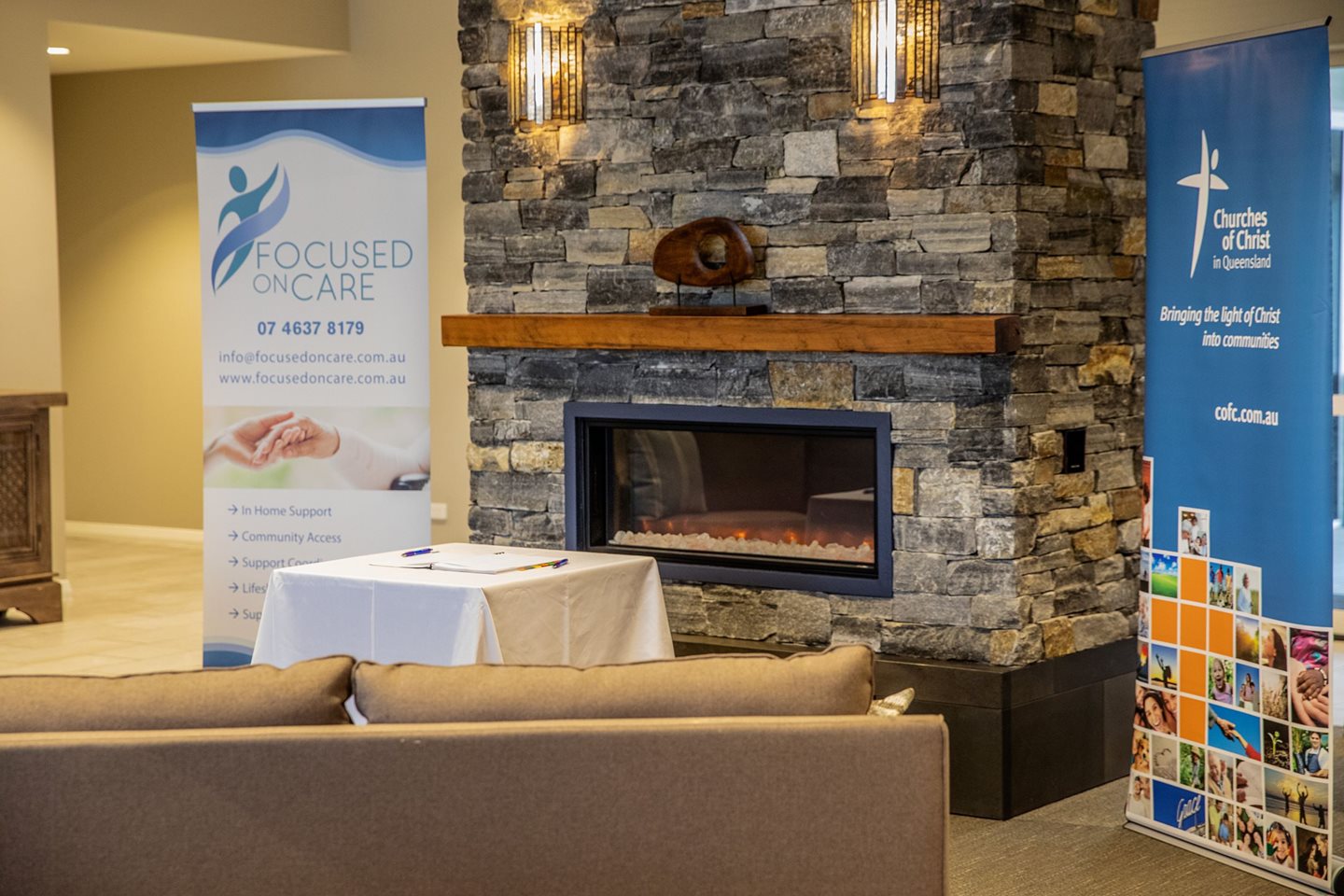 The 10-year licensing agreement will enable NDIS clients currently living in residential aged care services and hospitals to move into shared living accommodation with their peer group.

Focused on Care Director, Gavin Dunlop, said the agreement represents a creative and collaborative approach to meeting an unmet need for NDIS clients in regional Queensland.

"There are currently over 600 Queenslanders with a disability living in settings that are not ideally suited to their needs, including hospitals and aged care services, because accommodation that meets not just their physical, but their social and location needs, is unavailable."

"The best outcome of the partnership is we are able to support people under the age of 65 to live with peers in appropriate surrounds and a familiar environment, and for some back in the community they're originally from. From here, they'll be supported by the Focused on Care team to build independent living skills, which may see them one day moving into their own home in the community."

Churches of Christ Director Seniors Living Richard de Haast explains the Focused on Care clients will have their own section of the modern Warwick Aged Care facility, which opened in 2019.

"When we built Warwick Aged Care Service, it was designed to serve the Southern Downs Region well into the future. While there is not currently the demand for residential aged care to fill the whole service, we are excited to be able to welcome residents who will gain so much from being there," Mr. de Haast said.

"Our Warwick Aged Care Service residents enjoy a full range of lifestyle activities that nurture their wellbeing, keep them active and promote socialization. Many of these same activities will be available to the Focused on Care residents so that they too can experience a full life and do the things that they like to do. They will also be able to access our innovative gym, which is specifically designed for individuals with mobility and strength limitations," Mr de Haast said.

Mr Dunlop says the close proximity of the aged care and NDIS serviced accommodation, and the congruent nature of their support requirements, mean there will be efficiencies in the sharing of support services, including allied health professionals.

"Through the increased need for physiotherapy, occupational therapy and other support services by our Focused on Care clients, it is hoped that the partnership will entice more professionals to the region, which will have great benefit for the whole community."

The Churches of Christ Warwick Campus sits alongside a bustling community centre with café and auditorium, and the 99-unit Regency Park Retirement Village.

Mr de Haast said, "We look forward to welcoming the new residents to our Warwick Campus and having them as part of our thriving community, which has flourished over the past year and become a centre for the broader Warwick community. The new residents will have access to great facilities on offer, be able to meet with their friends and loved ones in the café, and easily get out and visit the town," he said.

The Focused on Care clients are expected to move into the campus from 1 September 2021.