23 Aug 2019
Beryl Wiltshire Scholarship continues to inspire Queenslanders to pursue careers in Care
Beryl Wiltshire's son continues the tradition established by Beryl, designed to meet the tuition and associated costs for a person wishing to embark on a career of care.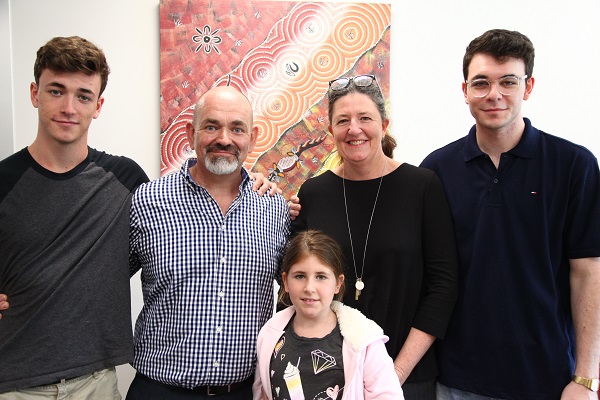 Nick was last year's recipient of the scholarship and said he felt inspired by Ken when accepting the scholarship.
"Receiving the scholarship and meeting Ken was so significant and profound, it provided affirmation for me to continue on this journey," Nick said.
"I am now able to pursue studies to further my role in community care and be of service to those who are at a stage in their lives where they require support and companionship."
Nick began his career with Community Care as a Care Worker in 2017, motivated by his personal journey and the memory of his mother who was a nurse, midwife and community health visitor.
"My experience has helped me empathise and connect with clients, and aspire to bring significant meaning to those I help.
"The role I am now in has given me meaning, and a sense of purpose and belonging. Receiving the scholarship has accentuated this and will provide me with the skills to continue to work in my role.
"The scholarship ignited a great deal of self-belief and empowered me to continue doing what I love most.
"The more we can form a sense of community and help others, the happier we are," Nick said.
Enrolled to study a Certificate IV in Ageing Support, Nick is on track to complete his tertiary education by early-2020.