18 Jan 2019
New beginnings for Senior Pastor at HumeRidge Church of Christ
Senior Pastor Dale White and his wife Wendy prepare to enter a new chapter of their life as they farewell the HumeRidge Church of Christ community after 21 years of service.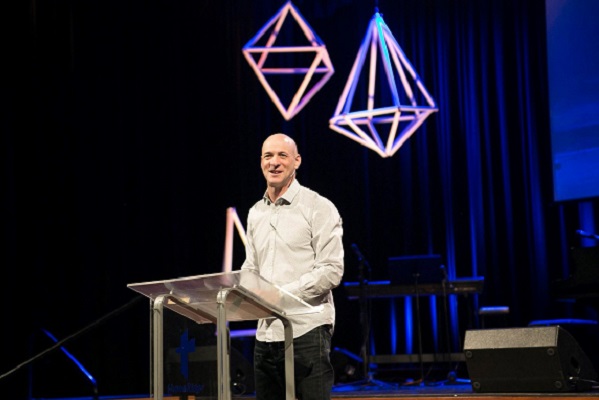 A twenty-first is commonly a cause for celebration and transition, and leading the HumeRidge congregation through his last service on Christmas Eve, Pastor Dale reflected on his and his family's journey in the Toowoomba community and with the prominent church over the last 21 years.
"Wendy and I started at HumeRidge Church of Christ as a young family with three children and great hope and energy.
"We have continued to serve to the best of our ability and have made many deep and long lasting connections here," Pastor Dale said.
Dale spoke highly of the committed staff who he has worked alongside, and the effective and supportive elders whom he has served, notably mentioning the community in which HumeRidge Church of Christ has built.
As a Senior Pastor over two decades, Pastor Dale has baptised many people, in which time the church congregation has doubled in size, the staff team has grown from four to twenty people, and has supported the construction of a 1,500 seat auditorium.
Pastor Dale will be taking on a variety of roles in this year including serving on the board of Churches of Christ in Queensland, teaching theological students and the mentoring of leaders.
We look forward to welcoming Pastor Dale White into his new role as a Churches of Christ in Queensland Board member later this year.