15 Apr 2019
Making strides in leadership, faith and ministry
Donna encourages women's leadership through mentoring and coaching emerging leaders.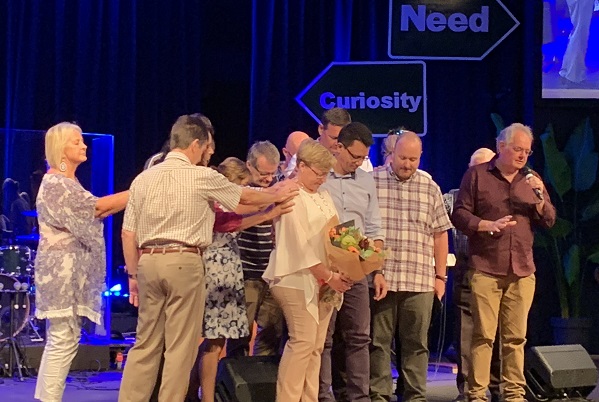 "Part of encouraging people to serve in areas of their calling is to lead by example, and having women in visible leadership roles empowers women of all ages to identify their calling and live it out in authentic ways.
"I am hoping my ordination will open the way for young men and women who will be our future leaders, to explore and step into their calling, whatever that looks like in their local context," Donna said.
Undertaking leadership roles in church and community organisations, Donna followed her calling and pursued studies in Theology, completing a Bachelor of Ministries at the Bible College of Queensland in 2001.
"I've always had a passion for developing leaders and encouraging ministry and mission in our churches and communities.
"My ordination was an affirmation of my personal calling and helps to enhance my connection with state and national organisations and denominations," Donna said.
Donna has served on the Council of Churches of Christ in Queensland through 2011 and 2012 and commenced as Women's Pastor in 2013 to help equip, empower and lead people to find their true calling. Donna has also served on the board of a community branch of Bendigo Bank, and is currently employed by Churches of Christ in Qld as the Senior Pastor for Church Engagement.
Reflecting on her own experiences, Donna's tips to emerging leaders are to identify what you are passionate about, look out for opportunities to learn new skills or hone existing ones, and if you see qualities in other people that you admire, tell them.
"And take a leader out to lunch; this could be someone who you admire or respect, or someone who is a prominent leader in your field. Ask them about their life and ministry and any tips they may have for you."