24 Nov 2019
FLASHBACK: Toowoomba Aged Care home - built on a tradition of love
Churches of Christ in Queensland's second aged care home, Mylo House in Toowoomba, was built on a foundation of love.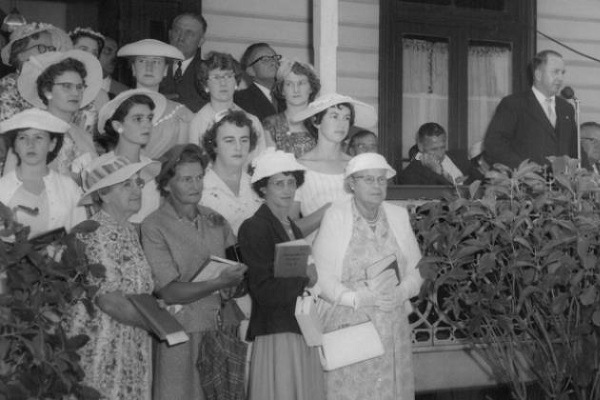 In 1957 Churches of Christ Care, formerly known as the Department of Social Service, acquired a family home in Arthur Street, for use as a home for the elderly community in Toowoomba.
The former owner built the house for his wife, Louisa, affectionately known as "My-Lou," and subsequently named the dwelling "Mylo".
The original home accommodated 10 guests, and welcomed its first resident on February 28, 1958.
From the outset, Mylo was a community project and everyone pitched in to help. Women from the local Church of Christ congregations assembled beds, hung curtains, put down new linoleum in the hall, did the washing and ironing, made jam and took houseguests to the Toowoomba show and the Carnival of Flowers.
The ladies volunteered their time, and worked hard to raise funds for the home. No problem was too great for the residents and volunteers.
Mylo House became the heart of the community. Extensions and renovations quickly followed to fill demand.
The Ivy Anderson Wing opened in March 1961, named after Mylo's first matron. The McKenzie Wing opened in 1962, named after one of the early chaplains. The Scholl and Christensen Wing was named after local builders, in 1964. The Grenfell Wing, named in honour of Ted Grenfell who lobbied for the first purchase of Mylo, was opened in 1965, and the Finger Wing, named after a former missionary was opened in 1967.
In 2001, Mylo was relocated to Ruthven Street, renamed Nu Mylo and co-located with Nubeena, a high care facility.
Nu Mylo, now known as Churches of Christ Care Toowoomba Aged Care Service, officially opened on Saturday 12 April, 2003 introduced a new era in the provision of residential care services.
Thanks to the lasting legacy of the original Mylo Ladies' Committee who volunteered their time, Churches of Christ in Queensland has continued to build a tradition of kindness, caring, love and community spirit.