27 Nov 2019
FLASHBACK: Churches of Christ first aged care service
Churches of Christ found its mission for caring of communities through the direction of Churches of Christ Care, formerly known as the Department of Social Service, established in the 1890s.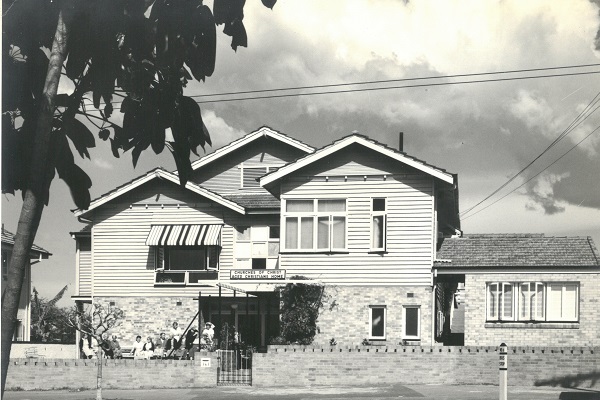 The Social Service Department responded to the growing social problems in Brisbane following the Great Depression, including providing a home for the aged, food and clothing care packages for families, and free weekly meal distributions that fed up to 4,000 people at Yeronga Park.
In 1950 Clive Burdeu, the Secretary of the Social Service, set a new direction when he donated 10 shillings to secure a property at 363 Gregory Terrace, Spring Hill, with a view to creating a home for the elderly.
Burdeu House (also known as Mirunya) opened that same year in August providing accommodation for the frail and elderly, and was home to thousands of aged and impoverished Queenslanders.
This service received no government funding at the time, and was free of debt within six years with the help of donations. Two years later, in 1958, the department opened a second home for the elderly, Mylo House in Toowoomba, and this was followed in 1963 by the Hillcrest Aged Christians' Home in Annerley.
Due to its close proximity to the Royal Brisbane Hospital, overtime Burdeu House became used as affordable and accessible accommodation for families whose loved ones were undergoing medical treatment, playing host to up to 20 people from rural and regional Queensland at a time.
In 2009, the property was redeveloped as Churches of Christ Housing Services Sienna Apartments and continues to house 25 residents.