30 Aug 2022
Stepped up to the challenge
For the fourth year running, teams of determined young people took part in the Kokoda Challenge.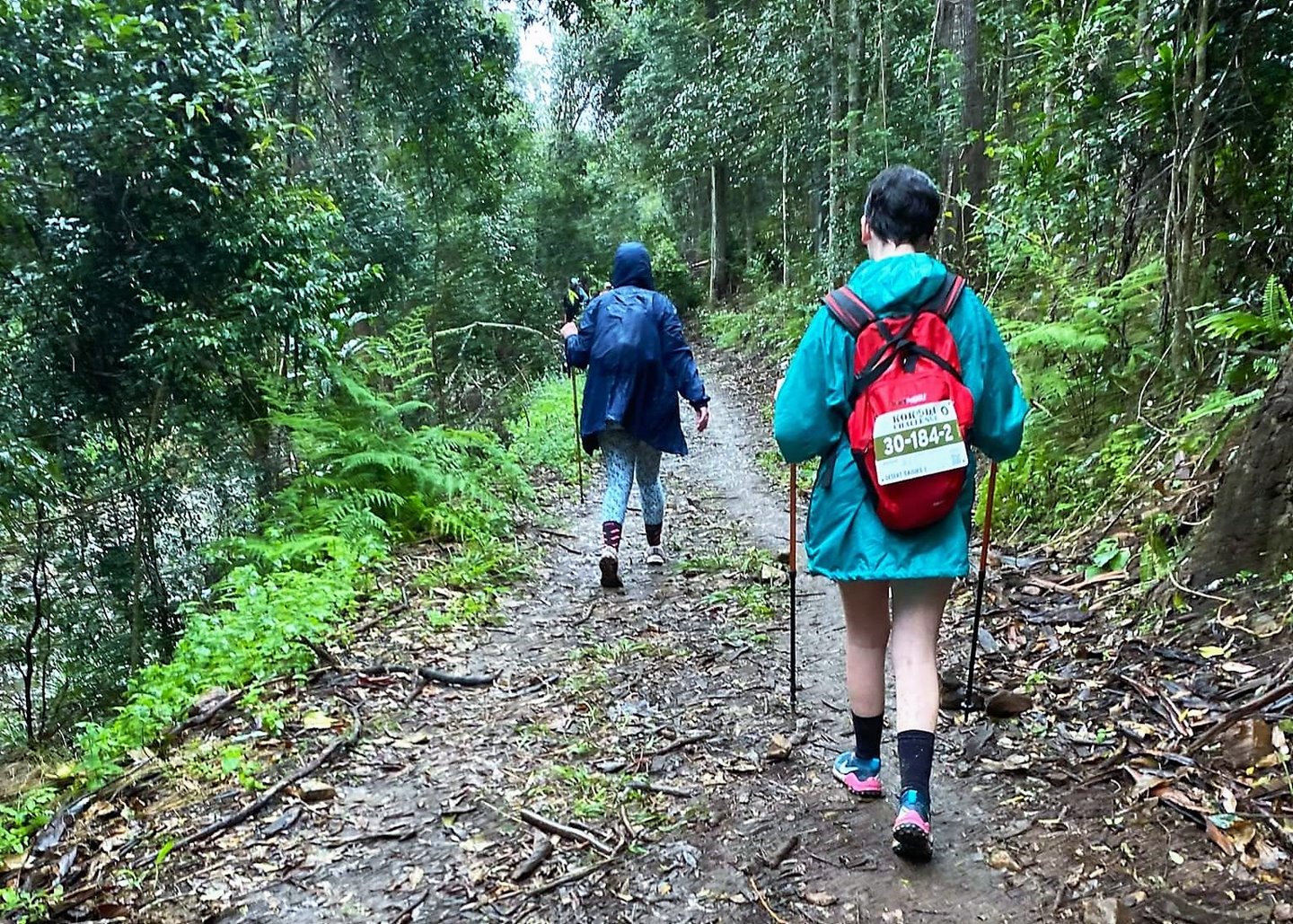 On 13 August, two teams from our Children, Youth and Families (CYF) service competed in the 30km life-changing experience in Brisbane.
Two young people aged 15 and 17 from our Bundamba Lodge residential care service took part in the challenge, and were joined by CYF team members Jacob Spall, Claire Rowlands and Molly Robinson across the two teams.
The team names, Desert Daisies 1 and Desert Daisies 2, were inspired by the artwork of Indigenous artist Uncle Alan Parsons, which tells a story about resilience and flourishing even through hardships. You can read more about the artwork and flower that inspired the name below.
In previous years, the young people competed in an 18km Kokoda Challenge on the Gold Coast, making this year's event with an additional 12km that much more difficult.
The challenge started at 9am and took 10-and-a-half hours to complete, including traversing steep hills, uneven and slippery terrains, rain, and creek crossings. It was definitely not for the feint hearted.
"Despite being very tired and sore by the end of the challenge our young people were incredibly proud of their achievements," Jacob Spall, Aboriginal and Torres Strait Islander Engagement Officer, said.
"The most memorable parts for me were the resilience everyone showed despite how difficult the challenge was at times and the encouragement our young people showed for their teams to get every participant across the finish line. Our young people went into this challenge with a goal to finish and it was incredibly satisfying to see them achieve that goal."
The teams raised $1126 for the Kokoda Foundation, an Australian charity that runs a variety of youth programs to encourage youth in our local communities to undergo life changing experiences and allow them to reach their full potential as young adults.
The Desert Daisies
The Desert Daisies are named after an artwork created by Uncle Alan Parsons, an Elder from Bidjira/Yiman Country in Central Queensland. After learning about our Adventure Therapy program, Uncle Alan was inspired to show Rachel and Jacob his painting, saying it reflects the spirit of many of our young people in care.
Uncle Alan explained he was exploring the Northern Territory and came across the daisies, which seemed to be growing from nothing, adding remarkable vibrancy and colour to a sparse landscape.
He was moved by the resilience and resourcefulness of the daisies, overcoming harsh desert conditions to grow into thriving, beautiful flowers. He was inspired to create the Desert Daisies artwork, incorporating actual desert sand.
The young people who have overcome challenging circumstances in order to flourish and thrive represent the Desert Daisies. Their determination and strength is as inspiring to witness as that of their namesake.
Uncle Alan's painting was anonymously donated to CYF, and has become an inspiring symbol for the young people participating in Kokoda, and those who support them.