25 Oct 2019
A kinship carer's support makes a difference
Life as empty nesters was short-lived for Catherine and her husband when their two-year-old grandson came into her care.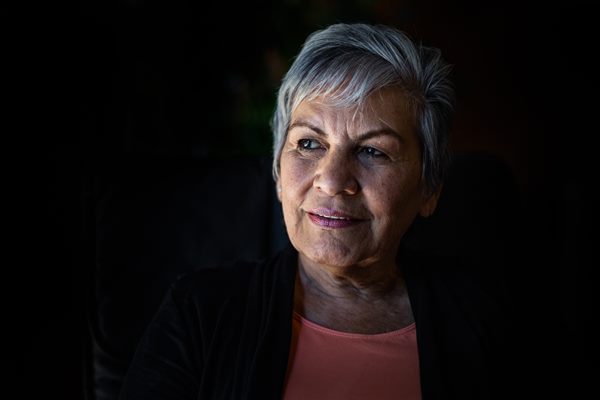 After raising three children of her own, and working in a caring profession, becoming a kinship carer for Chris was a step Catherine took with certainty even though she knew it would be a hard road.

Chris had been diagnosed with Cerebral Palsy and various other conditions when he was just 11 months old and doctors held little hope for his future vision, mobility and speech.

Caring for a two-year-old who cannot see or speak presents a unique set of challenges, but Catherine maintains a positive attitude, and for her and Chris every day is filled with surprise and enjoyment.

"We go to a playgroup for vision impaired children where Chris learns to interact with kids his own age and develop his social and developmental skills.

"I want to give him every opportunity to thrive despite all the obstacles and adversity," Catherine said.
Against all odds, Chris is now walking and communicating at levels unexpected by doctors.

Catherine gives credit to her strong support network which include her family, playgroup and Case Manager who have supported her throughout her foster care journey and helped give her the tools she needs to provide the best care possible to Chris.

"With the support provided by our Case Manager, I was able to connect to services and groups in my local community," she said.

Catherine has adapted her lifestyle and her home to meet the complex needs of her grandson.

"It's been a sacrifice that has brought the most rewarding and wonderful results imagined.

"Caring for Chris makes me wonder why I had not considered being a foster carer sooner.
"Children give back in ways you don't expect. If you are willing to give them time and love and are committed to making a real difference for the child then becoming a foster or kinship carer is a natural step," Catherine said.

Catherine and Chris are now learning to read braille together.