10 May 2019
Fostering compassion with 3,000 Quilts
Quilting has become more than a way to socialise for the women at Caloundra Church of Christ who have been making quilts for children in care for 13 years.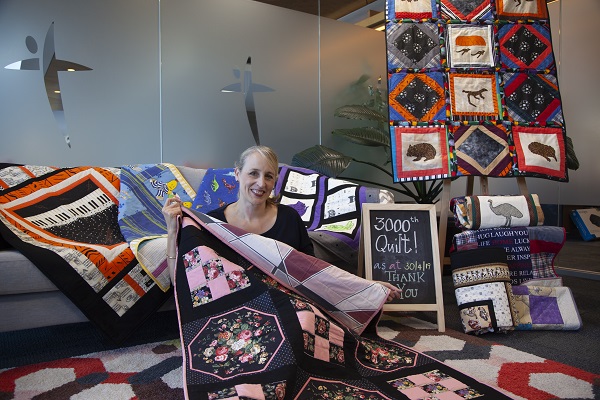 The group called 'Care to Quilt' reached a momentous achievement in the month of April, creating their 3,000th quilt for children and young people in the care of Churches of Christ Care's Children, Youth and Families service.

Starting with one person and the promise of providing two handmade quilts, the group now meets fortnightly at Caloundra Church of Christ.

The dedicated group continue piecing together patterns for children of all ages in foster care to treasure something of their own.

Each quilt is adorned with a tag by the maker, reading "The best kind of sleep beneath Heaven above is under a quilt handmade with love".

Every quilt has a story, with some exhibiting native Australian animals, beloved childhood characters, and music, all of which can be personalised and given to those who need to be wrapped in the special love and warmth that they offer.

The gift is greatly appreciated by many children in out-of-home care. The finished quilts are delivered to Brisbane and then distributed throughout Queensland.