23 Aug 2019
Friendships forged through group exercise
Introducing 'Staying Alive'. The program aims to improve the health & wellbeing of seniors. Participants are improving their social wellbeing by enjoying morning tea following the class.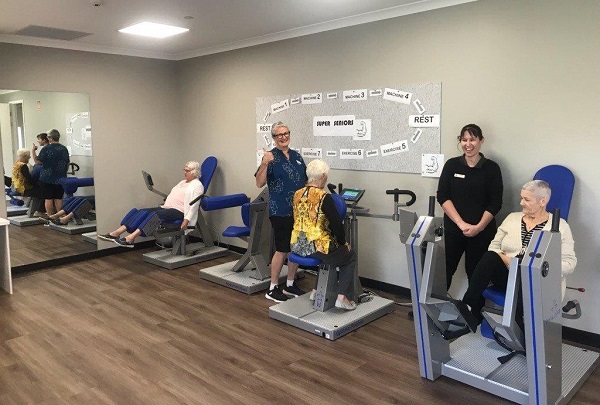 Fun and vibrant exercise program
Sunshine Coast Service Coordinator, Danny Oliver said the program aims to encourage movement, coordination and improve mobility through a fun and vibrant exercise program.
"We are able to provide clients with access to state-of-the-art equipment and design a comprehensive program to support education about falls prevention, physical care, nutrition and health, and provide podiatry support," Danny said.
Positive Wellbeing Model of Care
The program embodies the Positive Wellbeing Model of Care which focuses on improving quality of life to support physical health, social relationships, including psychological and spiritual wellbeing.
"Some older people face unique challenges including the management of chronic pain, staying active and socially connected. We are offering an opportunity for our clients to connect with us and one another," Danny said.
Weekly exercise program
The weekly exercise program runs from four to eight weeks and commences as a 30-minute education session, followed by a 30-minute group exercise class facilitated by a registered physiotherapist.
Throughout their fitness journey, participants have recognised an increase in energy and self-confidence and have achieved a sense of purpose.
"It's become a community here," Danny said, "This is something they look forward to every week, and provides them with a place to socialise and engage with others from all over the Sunshine Coast."