24 Jul 2020
Meet the twenty-something who opened her home to foster caring.
When Janna tells people that she has been a foster carer for five years, there's often an assumption that she is too young.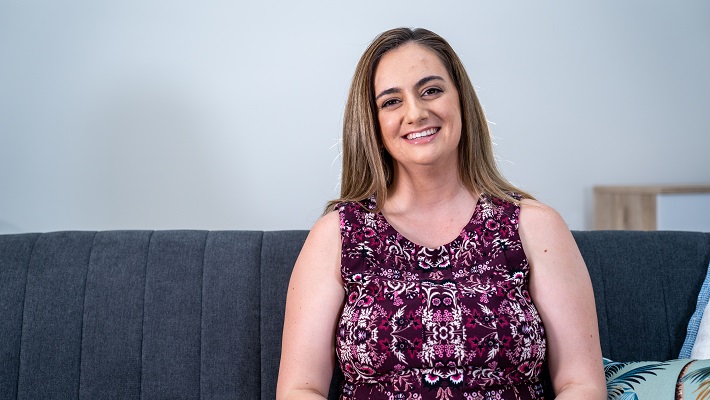 Aged 27, Janna provides emergency and respite care to Queensland children and young people who urgently need a place to stay.
Emergency or respite care is offered to children and young people who first come into care while a suitable long-term carer is identified. This type of care also provides support for long term foster carers.
"Foster carers are usually a lot older, but I signed up when I was 22. Five years later, and it's still something that I am passionate about," Janna said.
Helping young people and working with families is what drives Janna to provide a supporting environment for children and young people.
"I work full time and travel a lot for work, which can make juggling the work-life balance challenging at times," Janna said.
"But that's why I chose to do emergency and respite care, because that fits into my lifestyle and gives me the flexibility to maintain a good balance."
Making the decision to become a foster carer, Janna contacted Churches of Christ in Queensland – Children, Youth and Families service in 2015, and started the process to care for children and young people.
"I just dove right into it. Did I think I would start foster caring at 22? No. But do I regret anything? Not at all."
Everyday people from all walks of life can become foster carers. It is a role that is both rewarding and challenging.
"The question I get asked the most is if I find it hard to see the kids leave. But as a carer it's actually really exciting when they get to leave and go somewhere really fantastic. Some have gone home to their grandparents, and some have been reunited with their families," Janna said.
"If we [foster carers] can fill in the gap and support kids and support their families during this difficult time, you can't do anything better than that.
"Love and care with young people is never wasted. It's something that, if you can help them at that point in time, they'll remember."
The Department of Child Safety, Youth and Women reports that on any day of the week, there are more than 10,500 children and young people in Queensland unable to live at home, for a range of reasons including family and domestic violence, drug and alcohol addiction, abuse and neglect.
These children and young people need a safe, secure and nurturing place to call home. In Queensland, there are more than 5,400 families and individuals who care for these children and young people in family-based care.
There is an urgent need for more foster and kinship carers to provide emergency care, short-term care, long-term care of young children and teenagers, including siblings.
Churches of Christ in Queensland General Manager of Children, Youth and Families, Leanne Rutherford, said Queensland is urgently looking for foster and kinship carers who can help make a difference to a child's life and potentially transform their own.
"We welcome carers of different ages and backgrounds, couples and sole carers, men and women, with children or without," Ms Rutherford said.
"The most important requirement is a commitment to providing a safe and loving environment to support children and young people at a time when they need it the most. If you have an open heart and a stable home, you could help transform the life of a young person."
Churches of Christ in Queensland manages more than 1,700 registered foster and kinship carers throughout Queensland.
"Many people believe that carers have to be parents themselves, with a great deal of experience which often comes with time and age," Ms Rutherford said.
"We find that people of all ages and experiences have something special to offer children and encourage anyone who is thinking of providing care to children to start the conversation with us.
"If you have empathy, a willingness to be supported to grow and work as part of a team and are ready to get involved with children and young people, no matter their situation, you could be a foster carer."
So, what is it like to be a young foster carer?
"I guess one of the best things that have come from being a foster carer, is that I still get calls from the kids who are now 18 and living independently on their own," Janna said.
"And when they're still calling you to check in and you're checking in with their lives, that's very powerful, and that's why I do it."
To start the discussion about becoming a foster carer, go to www.ittakesacommunity.com.au or call 1800 222 273 to find out more.