26 Jun 2023
Home is more than just somewhere to live.
Read about how we've assisted one of our Youth Connect clients to find a place to call home.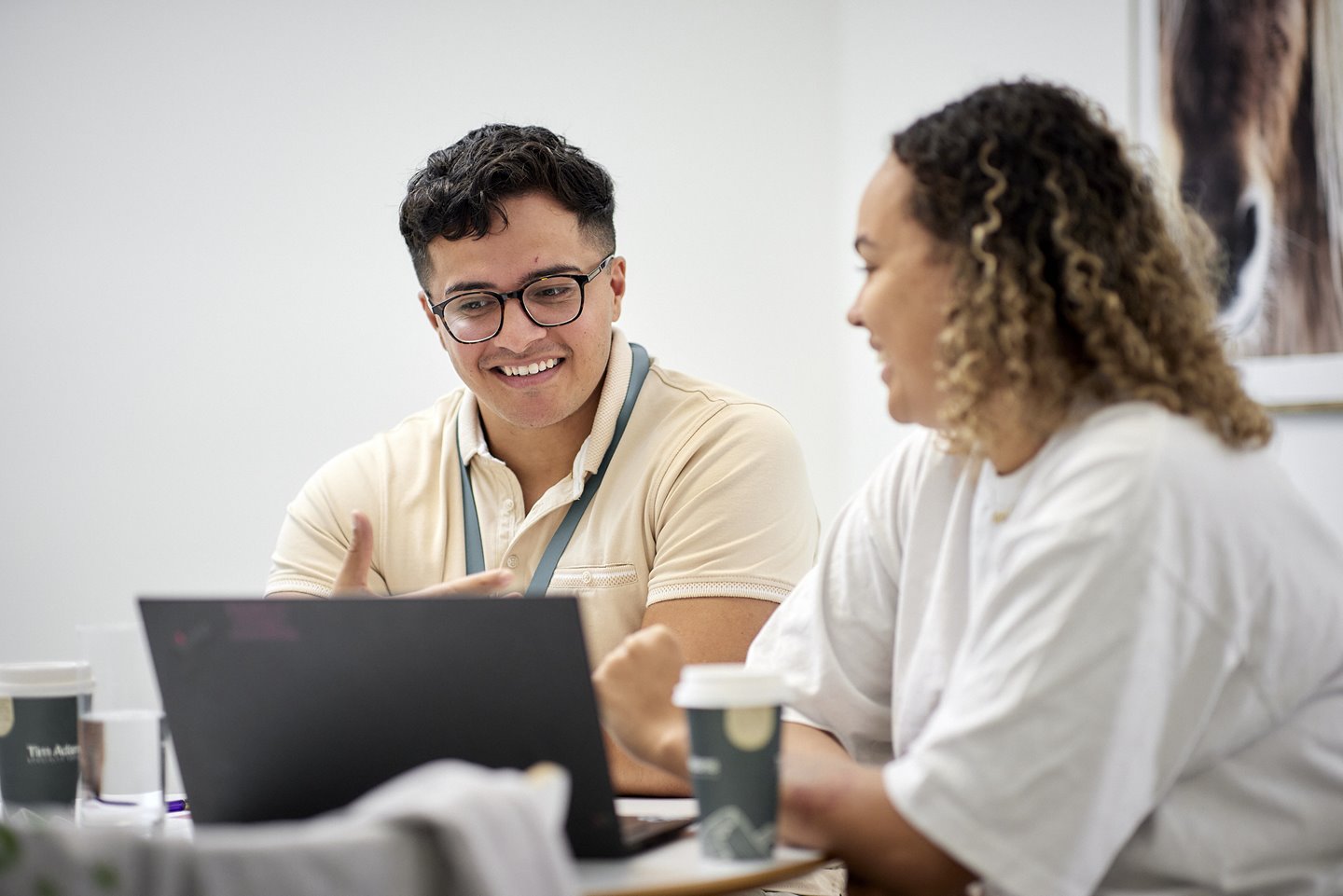 Grace*, a young person who had recently turned 18 and left her SILs (Supported Independent Living) placement, moved in with her partner Oscar* and his father. While grateful for their temporary living arrangement, Grace and Oscar began to yearn for their own space. Grace reached out to her Youth CONNECT Case Manager for support and guidance. Although Grace was the one linked with Youth CONNECT, her Case Manager recognised the importance of her relationship with Oscar and provided holistic support to both of them as a couple.
One of the significant barriers Grace faced in searching for rental properties was her lack of digital access to the private rental market. Youth CONNECT assisted Grace in acquiring a laptop through a Youth Housing and Reintegration Service (YHARS) application. This step proved to be pivotal in facilitating Grace's journey towards finding her own place.
Navigating the competitive private rental market can be daunting, especially for young individuals facing a rental crisis. Youth CONNECT recognised the challenges Grace and Oscar were facing and provided them with extensive support in preparing rental applications. The program worked closely with the couple, ensuring their applications were well-prepared. Additionally, Youth CONNECT provided personal reference checks to enhance the credibility of their applications, increasing their chances of success.
While searching for accommodation, Grace was also diligently seeking employment. Youth CONNECT recognised the importance of addressing both housing and employment needs. Grace's Case Manager offered support and guidance to Grace throughout her job hunt, celebrating with her when she successfully secured a pharmacy assistant role.
After several months of persistent searching and with the continuous support of Youth CONNECT, Grace and Oscar's determination paid off. They were able to secure a townhouse rental, finally obtaining the independent living space they had been longing for. This accomplishment marked a significant turning point in their lives, providing them with the privacy and freedom they desired.
Recognising the financial challenges faced by young individuals transitioning to independent living, Youth CONNECT proactively assisted Grace in applying for YHARS funding to cover essential household items such as whitegoods and a new bed. In addition to this support, the program tapped into our network and sourced additional donations, including tables and chairs, to furnish the couple's new home. This comprehensive assistance ensured that Grace and Oscar could comfortably settle into their new space.
Throughout the process, Youth CONNECT continued to provide practical assistance, particularly during the moving process. Our dedication and commitment to supporting young individuals like Grace and Oscar was to ensure a smooth and stress-free transition into their new home.
Grace and Oscar's journey highlights the invaluable support provided by Youth CONNECT in helping young people overcome the rental crisis. By addressing individual needs, providing access to essential resources, offering rental application support, and assisting with employment opportunities, Youth CONNECT empowered Grace and Oscar to secure their own rental property. This successful outcome not only fulfilled their desire for independence but also instilled a sense of stability and autonomy. Youth CONNECT's unwavering commitment to the well-being and success of the youth we serve is evident in our comprehensive and personalised approach.
*Names and identity have been changed for privacy.