3 Mar 2023
Stories of transformation continue thanks to anonymous donor
A generous donation made it possible for housing residents in Ipswich to attend cooking classes at Jamie's Ministry of Food.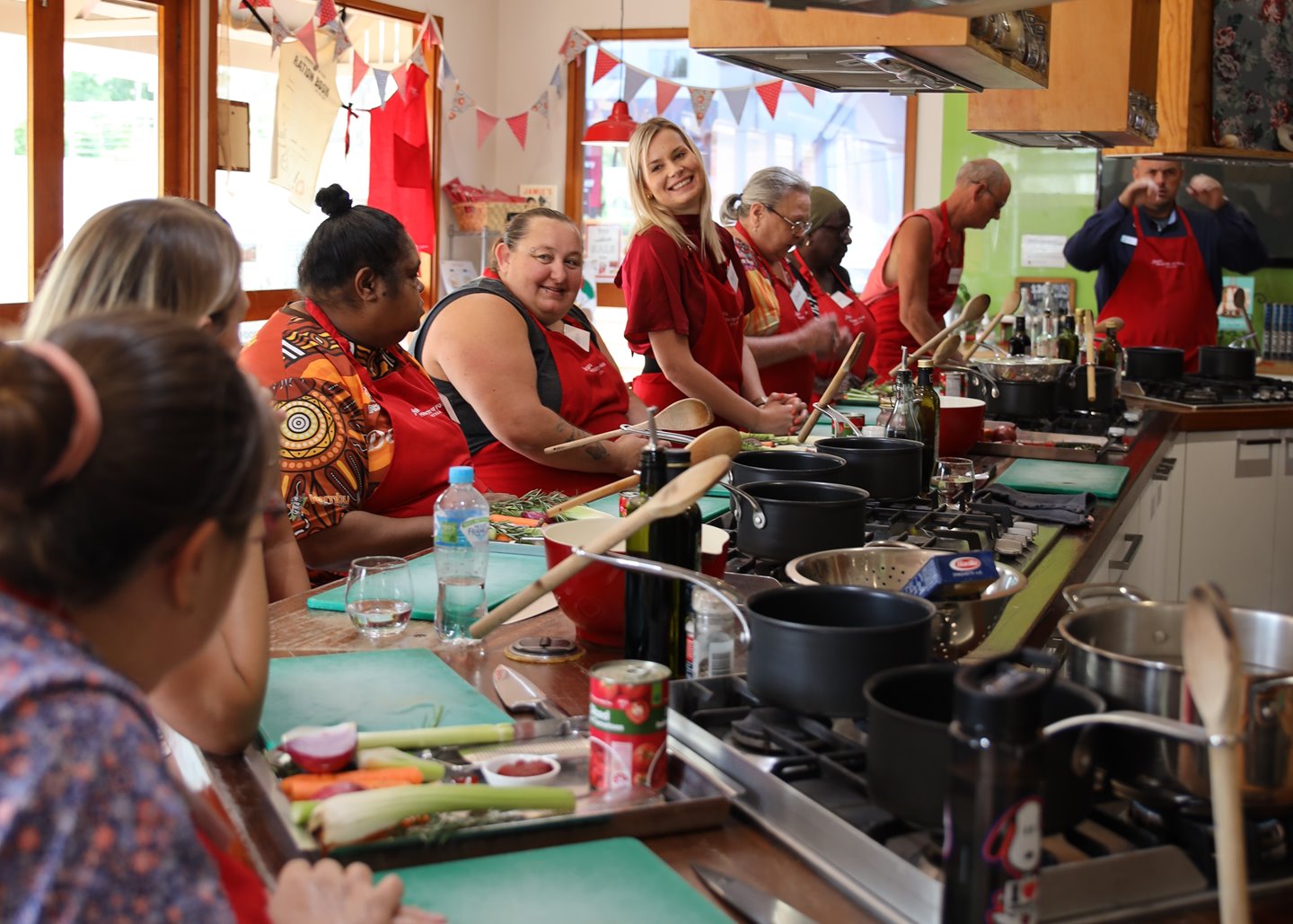 Alongside learning vital skills, the participants were encouraged to get out of their comfort zones and this led to them forming trusting and transformative relationships.
The donor, who wished to remain anonymous, said they made a large donation to the Churches of Christ Church and Community Engagement team as they said they trusted the team to discern where the funds should best be put.
The team decided to attribute a portion of the funds to support Housing residents to attend the cooking class, following a successful class in 2022. The donor, whose funds also went to initiatives in Children, Youth and Families and Seniors Living services, said they wanted to see people's lives transformed in a way that leads to their ongoing wellbeing.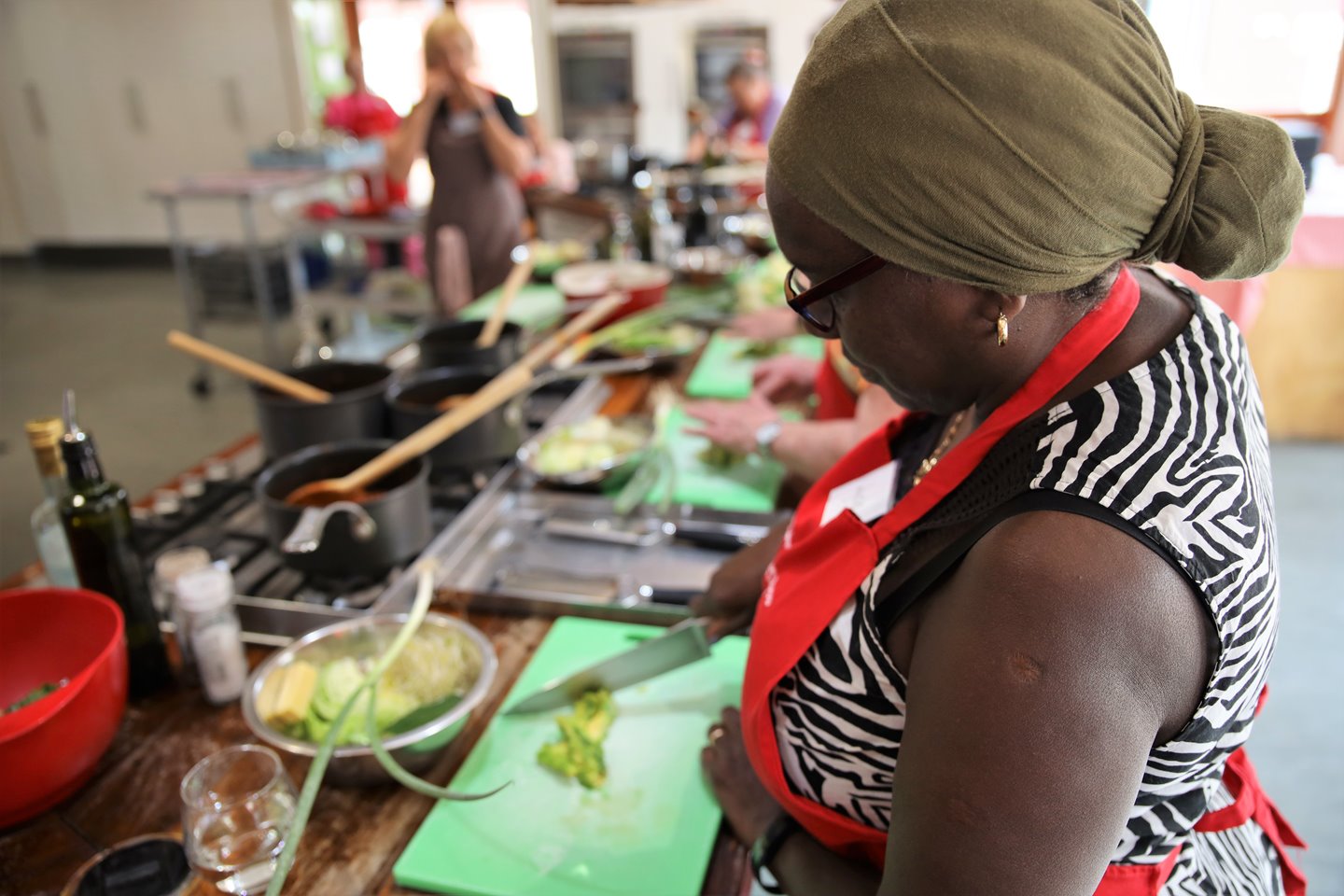 "When people think about supporting others in times of need, it's easy to focus on the 'doing' and forget about the 'being'. It's really important to us that our donation helps to bring safe, supportive and genuinely loving people alongside those who are in need, to be with them,"
Churches of Christ Housing Chaplains, Wes and Michelle, invited residents to the cooking classes.
"We would not have been able to offer the classes for free this year without the donation which covered the full fee for all participants.
"The donation made what was impossible for tenants, possible," Wes said.
With the increased cost of living at the moment, Wes said our housing residents wouldn't have dreamed of doing something like this.
"They are spending all of their expendable income just trying to pay for the basic cost of living."
Glenda has been a Housing resident for 12 years, and was thankful to have been invited to join the classes.
"I'm on a strict budget because I'm trying to save. I doubt I'd do this if it wasn't free," Glenda said.
The cost of the cooking classes wasn't the only barrier Glenda had to overcome to join the classes. Glenda lives alone and experiences anxiety about going out. Despite this, Glenda formed a trusting friendship with Housing Chaplain Michelle, which empowered her to step out of her comfort zone and join the classes.
Glenda explained that she felt very strongly about keeping the commitments that she'd made to other people.
"I believe, once committed, you do it. I couldn't let Michelle down, but had to push myself to get there," Glenda said.
The cooking classes were a happy time for Glenda, and once she'd started the classes she didn't want to miss a single one. She really enjoyed the experience and all of the food she learnt to cook, particularly the lentil soup and home-baked bread.
"It was so delicious, and the soup was so creamy," she said.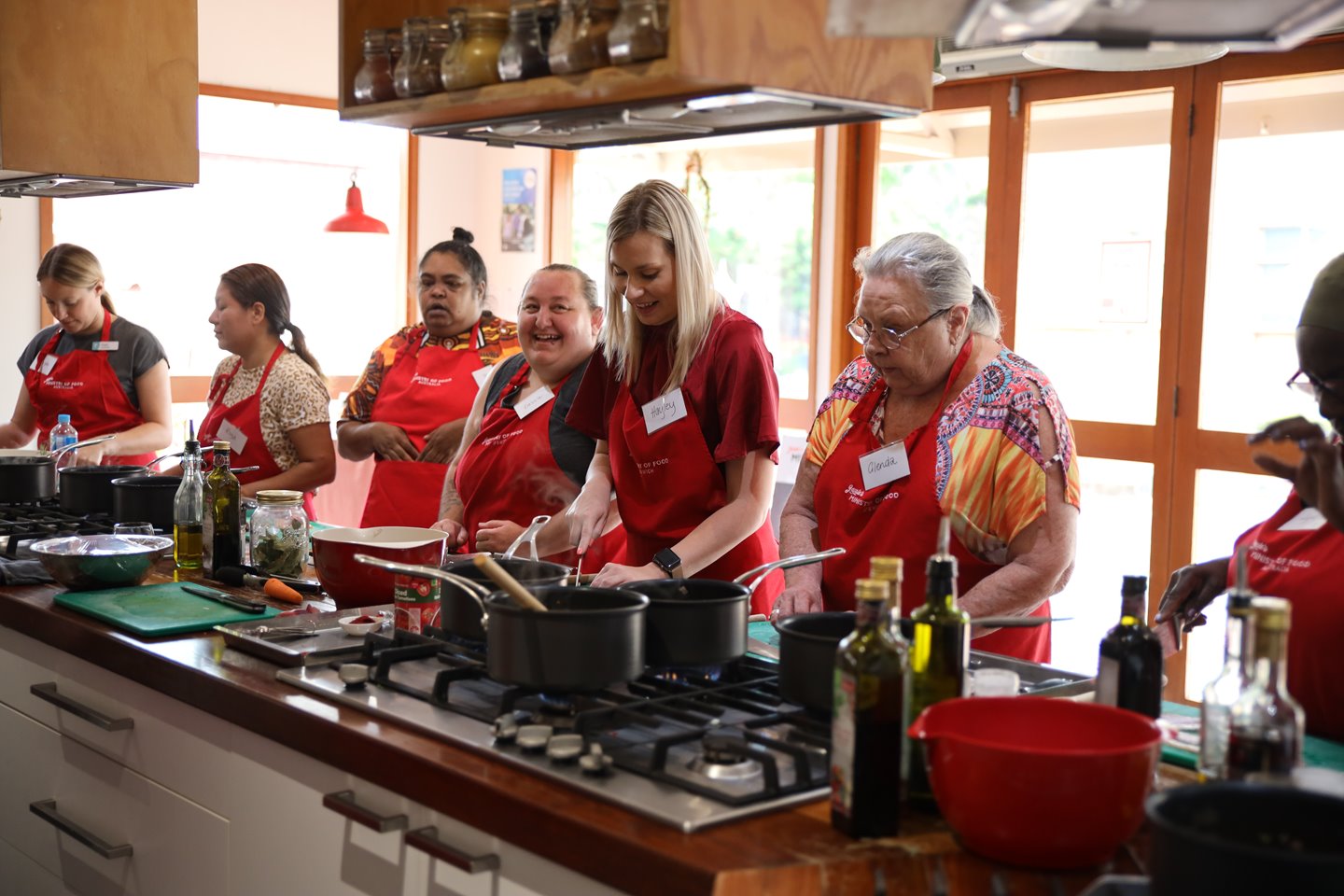 This was the second time Housing residents had been invited to take part in the Jamie's Ministry of Food classes. Wes said he continues to witness healthy and ongoing transformation in the lives of the housing residents who took part in the first classes.
"I saw them grow in confidence each week and I'm still seeing their confidence grow now, six months on. It's really rewarding to see, they're using that confidence to do things for other people, like baking a cake for someone's birthday – they wouldn't have done this before," Wes said.
"The change is really obvious in some, they're more considerate, they're interested in others and they're encouraging them."
Wes was excited to again witness the early tell-tale signs of transformation with the second group.
"They start out reluctant to come, but after the class they're glad they came, and they get upset if they have to miss a class," he said.
"The increased cooking skills and nutrition knowledge are great, but it's the interpersonal growth that will make the biggest impact to wellbeing in the long run.
"When they're going through difficult times in the future, the shared experience we've had builds a rapport. It only takes a short space of time. It gives them confidence to reach out when they need help, and they've done that!"