27 Aug 2021
First sod turned at Little Mountain Affordable Housing Development
On Wednesday 25 August 2021, we held our official sod turn at the Little Mountain Affordable Housing development with the Honorable Leeanne Enoch.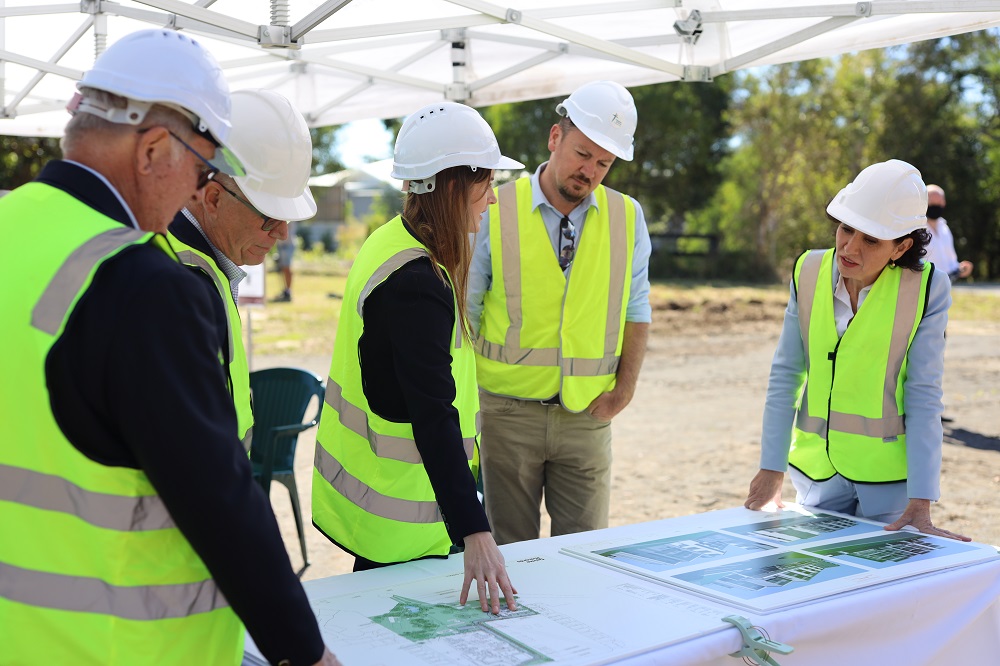 Affordable Housing development with the Honourable Leeanne Enoch, Minister for Communities and Housing, Minister for Digital Economy and Minister for the Arts. Our partnership with the Queensland Government will inject more than $15 million and 800 trades and labourers into the local trade and construction industry.

The 40 affordable housing units, include 32 one-bedroom and eight two-bedroom apartments, are all built to gold and platinum standard under the Liveable Housing Design Guidelines. We will also construct an additional 10 specialist disability accommodation apartments, built to fully accessible standards with capacity for overnight support, which will provide a home and most importantly, choice, for people with high physical support needs.

We are proud to be partnering with the Queensland Government to deliver our fifteenth major project—providing safe, secure and affordable housing for vulnerable Queenslanders.

This project will be our sixth development designed specifically for seniors seeking to downsize from larger public housing properties. This successful model provides a home where our seniors can age in place with dignity and a sense of community—simultaneously freeing family homes for people waiting for housing.

This new affordable housing development will seamlessly form part of our existing Churches of Christ Residential Aged Care, Home Care, Aquatic Centre, Church and café at our Little Mountain campus.

We look forward to future partnerships that help us to support those facing challenges in our communities—especially at this time, as we continue to see the impacts of the pandemic and pressures on the housing market.