31 May 2022
An explosion of need matched by an outpouring of giving
The weekly appearance of The Down to Earth food van in Browns Park, Ipswich, was met in early April by 102 people instead of the 10-15 people the food van usually served.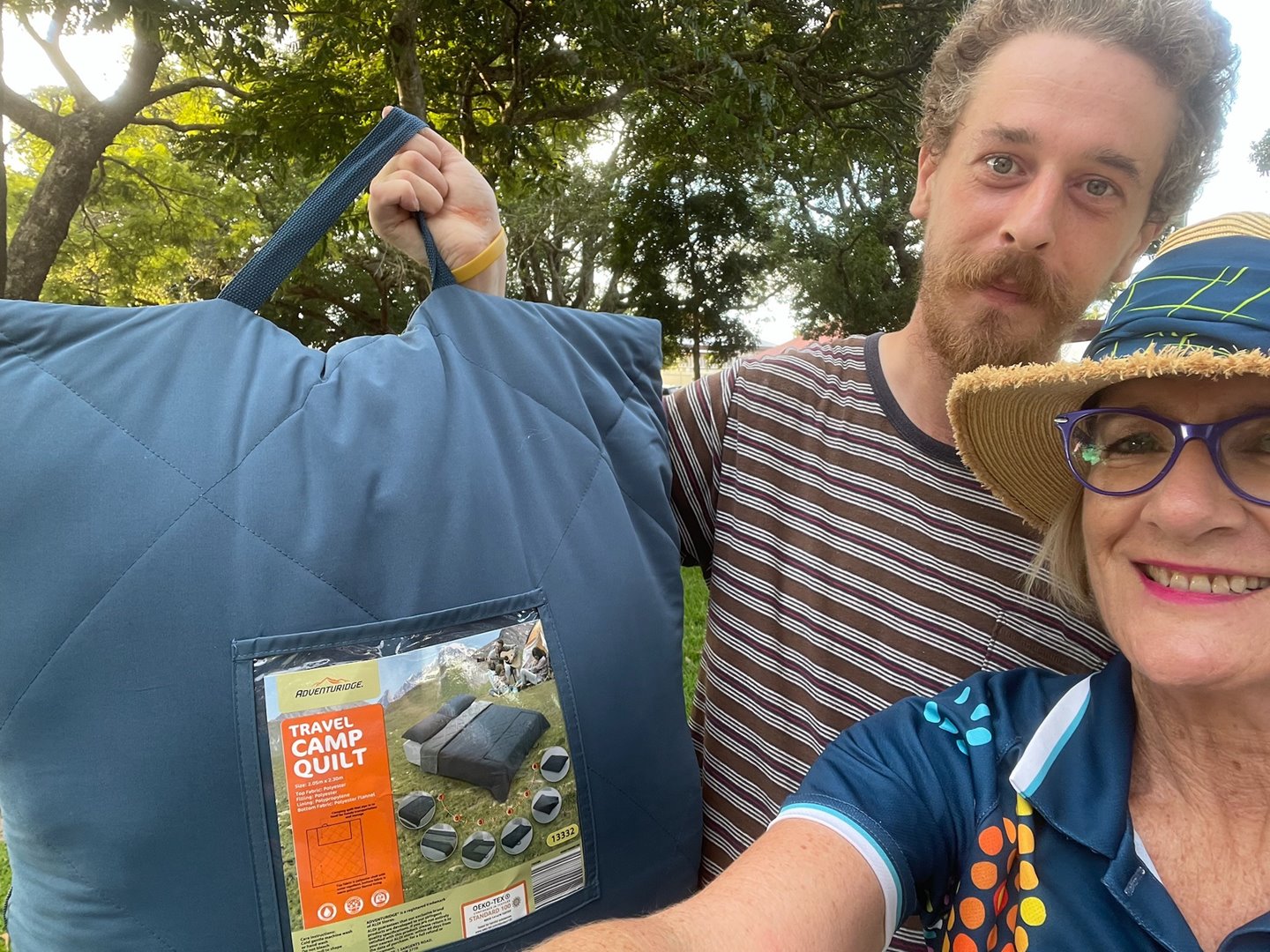 What began as a small venture to serve people facing homelessness and living rough has been turned into a larger collaborative event organised by a core team of 6 organisations which include: Helping Support Minds, Down To Earth, Churches of Christ Housing, Ipswich Assist, Crossfire and St Vinnies.
Donna Cavanagh from Helping Support Minds, who is a founding member of the collaborative team, attributed the outpouring of need to a combination of two years of COVID, the floods and then more rain. "People are done, they are tired and they need help. This is an ongoing crisis," she said.
Churches of Christ Housing Services Community Engagement Coordinator, Sue Hughes who was a key organiser of the event had never seen such a great outpouring of generosity and need in one community before.
She said the Thread Together van, a regular attendee at similar events providing free new clothing, was completely wiped out of their stock. Thankfully Sue had on hand 20 bags of good quality items which included clothing, sheet sets and towels donated by Central Queensland University (CQU) and handmade quilts from Caloundra Church of Christ to help meet the need of the community.
"I was inundated for an hour handing out these things. Ninety-nine percent of what was donated was passed on to the crowd that had gathered," she said.
It was late in the afternoon when Sue noticed a man who clearly looked like he had been living rough. Just moments before this she had been handed a travel-camp-quilt donated from CQU interns. After striking up a conversation with the man, Rory, and offering him the quilt, Sue found out that he was hoping to get some new clothing. Sue went with him to the Churches of Christ Housing Services stall where they discovered that the only menswear remaining was in his size! He walked away from the event that day with a pair of trousers, 2 pairs of shorts, a jumper and a quilt, after having a free chiropractic treatment by the CQU Health clinic team.
"It was the best day I've had in a long time," said Rory, who had been sleeping rough, "sometimes on the street and sometimes in a boarding house".
Rory's experience is evidence that community collaboration amplifies our capacity for care and giving.
President of Down to Earth Worldwide, Darcy Witherspoon estimated that about 80% of the 100 people who turned up were of the most vulnerable in society.
"You know they're in need when they want free haircuts," he said. Heavy Weight Barbers were one of the popular support services which made the collaborative event stand out from among the usual weekly gatherings at Browns Park.
"It's not hard to work collaboratively with other services, it simply takes organisation and efficiency," explained Sue.
Building supportive integrated communities is a fundamental principal of the mission of Churches of Christ.