17 May 2023
Random acts of kindness can brighten someone's day.
We encourage random acts of kindness any day of the year, but February 17 was officially Random Acts of Kindness Day.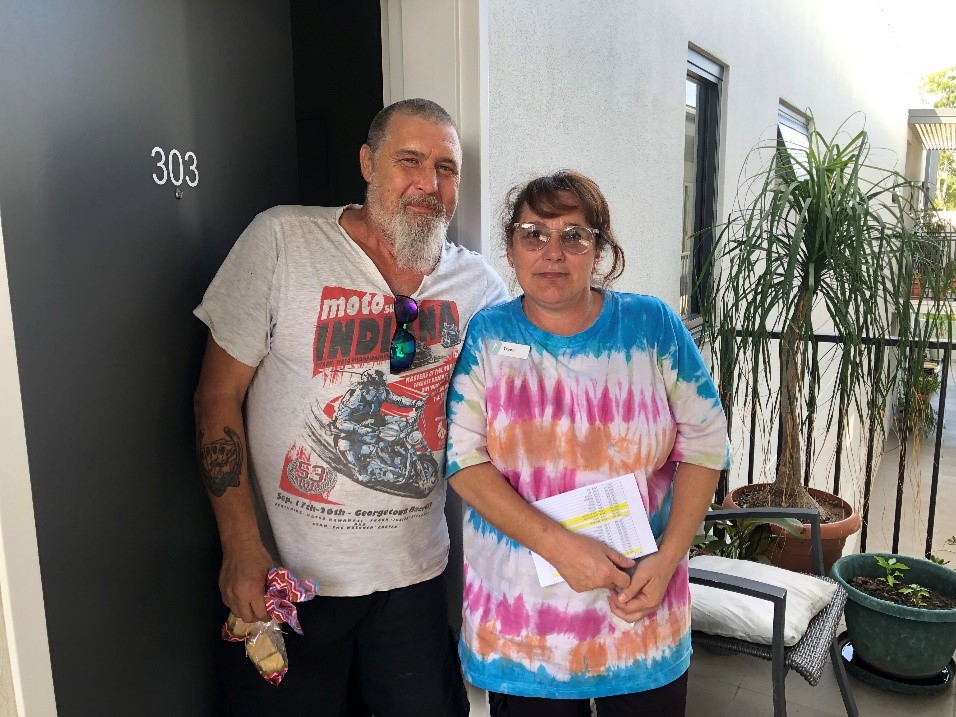 So, to mark the occasion, Lifestyle staff and residents from Clive Burdeu Residential Aged Care came together to bake some shortbread, with the intention of gifting it to some neighbours close by. Using the secret recipe from one of our Scottish born residents, they spent a morning creating the delicious treats. Before too long, the Activity Room was filled with the aroma of freshly baked shortbread and there were a few residents (and staff) who willingly volunteered to be taste testers.
Once the shortbread had cooled down and given the tick of approval by both residents and staff, it was then bundled up into small parcels in readiness to be delivered across the car park to the residents at our Churches of Christ housing accommodation - Marblewood Apartments.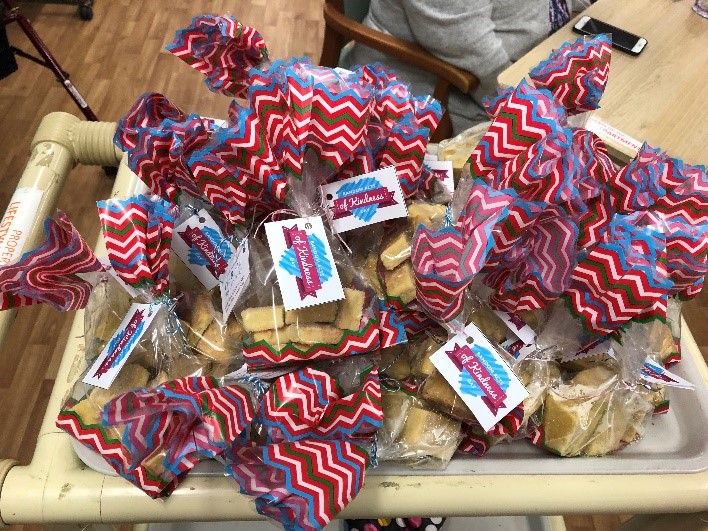 Residents were surprised to hear a knock at the door and even more surprised to be the recipient of some freshly baked shortbread. The delivery was timed perfectly so that people could enjoy it with an afternoon cup of tea or coffee.
This random act of kindness was done in the true spirit of the day and proves that little gestures can have a huge impact on other people. At Churches of Christ we aim for connection between all the various services and other organisations too. This is just one lovely example of how people come together across our communities.