21 Nov 2022
Men's shed members celebrate friendships
Enduring friendships were celebrated last month when the local Social Men's Shed visited Bribie Island Aged Care Service for morning tea and a catch-up with old friends.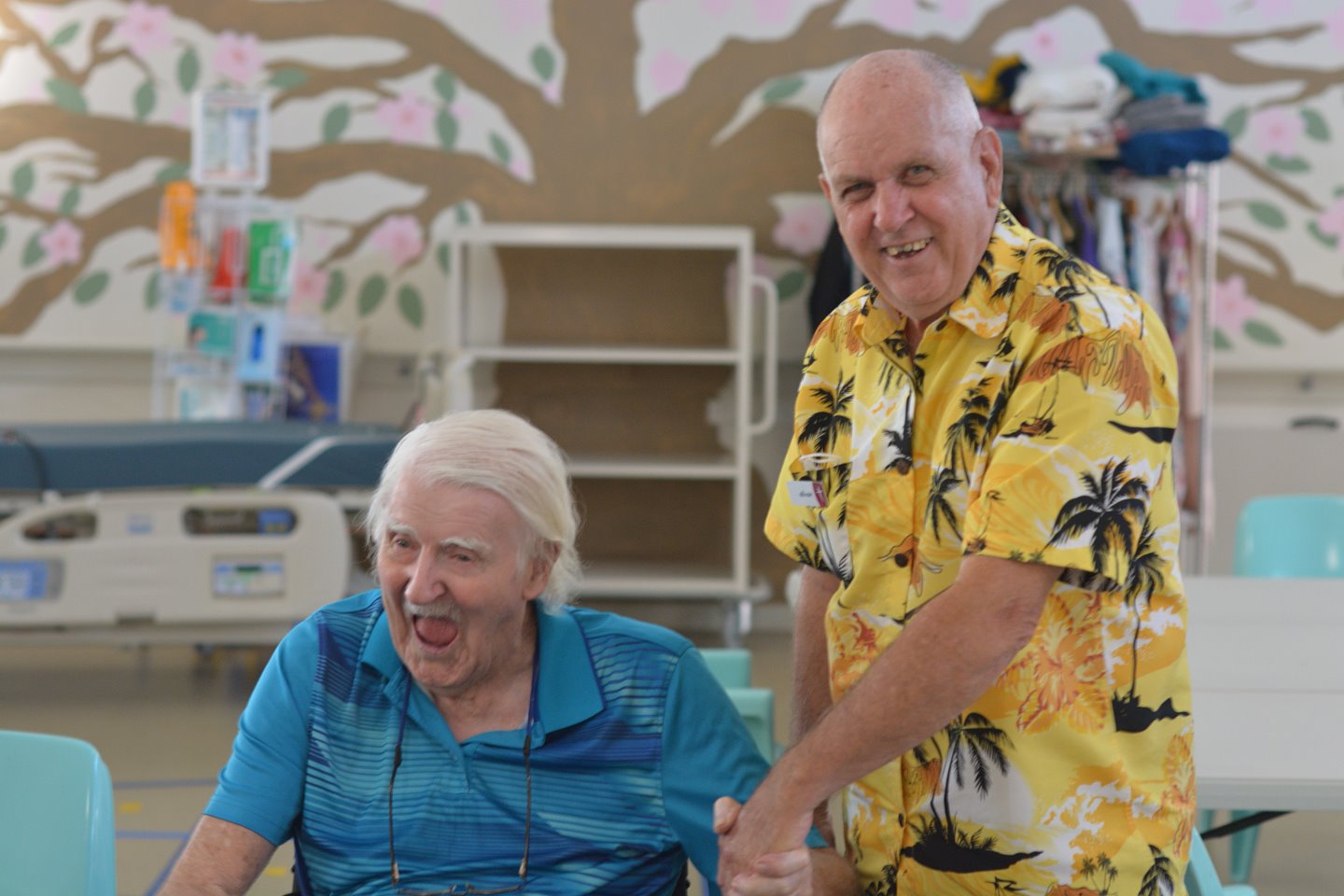 Long-time Social Men's Shed member, Frank, said that some of their members had moved to the aged care service and were no longer able to attend the Men's Shed events.
"We want them to know they're not forgotten," Frank said.
It was the first time the Social Men's Shed had visited the aged care home. Lifestyle Therapy Team Leader, Debra Connelly, said the morning tea was a warm-up to future monthly meetups that "aimed to unite the two communities".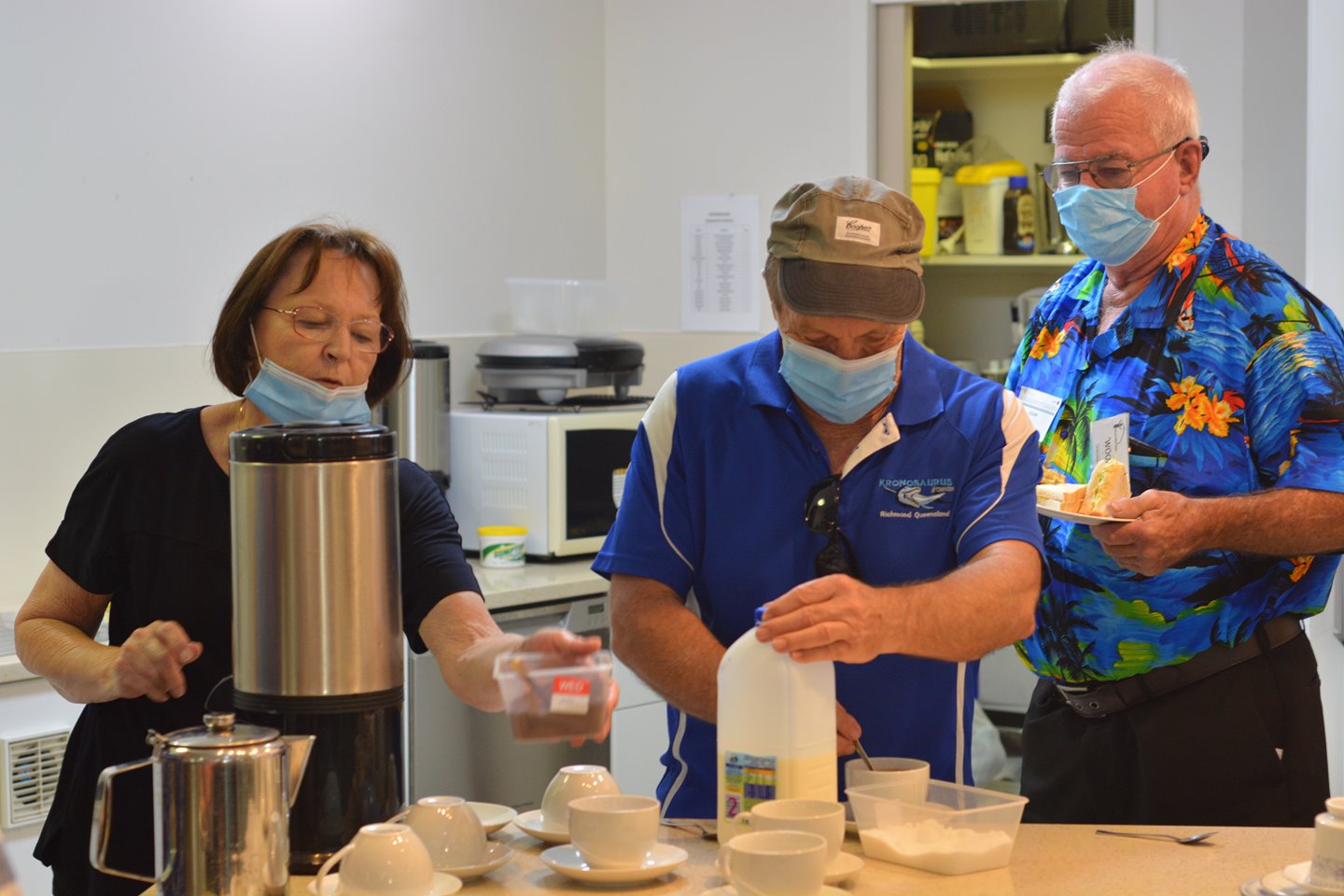 The Social Men's Shed at our Bribie Island Campus began in 2014 with just six campus residents. The group has warmly welcomed new residents, and they now attract up to 17 men from the collocated affordable housing, retirement living and aged care services.
"We get there and have a jolly good time," Frank said.
The group meet every week at the Shed located on the Retirement Village grounds. From there they either head off for a bus trip to the Sunshine Coast or stay local for a social catch-up over coffee. But it is the monthly free barbeques held on-site that are the group's most popular event.
Kevin Ray, known as 'Big Kev' to his mates, was one of the founding members of the group and was active with the group up until he moved into the aged care home in 2021. Big Kev said that the group was very inclusive, with people coming from very different backgrounds, and the "jovial social atmosphere" of the group made it easy to form friendships.
"In the Men's Shed, everyone is equal and everyone is listened to. Everyone is at the same level and everyone has a say," he said.