16 Sep 2022
Furniture donation helps vulnerable families build a fresh start
For those escaping domestic and family violence, support and resources are pivotal for their health and wellbeing and to afford them a life-changing chance to meaningfully begin again.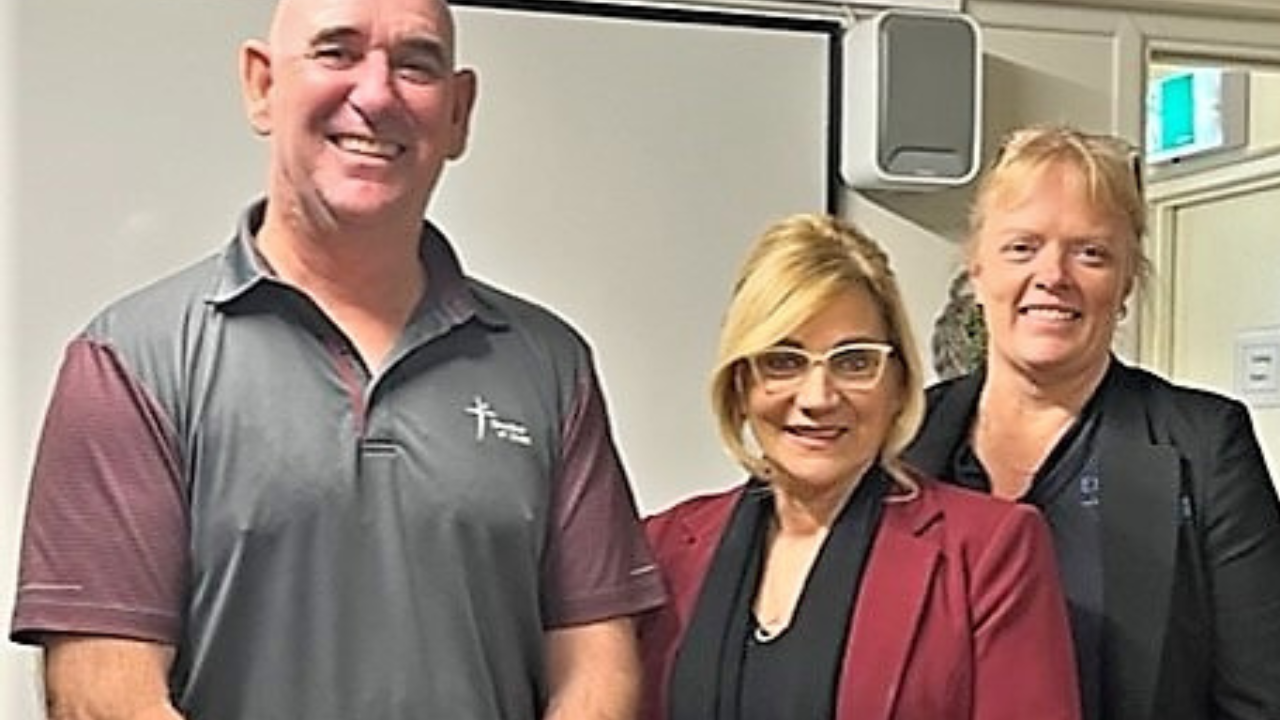 Les Bowman, Retirement Living Manager at our Sugarland Gardens Retirement Village in Bundaberg, had two-units worth of unused furniture that had previously been used for display homes at the village. When sorting through it one day in July, he thought instead of it wasting away in storage, someone else could in the community benefit from it.
He investigated needs in the local Bundaberg community, and found EDON Place, a not-for-profit organisation that provides people affected by domestic and family violence with the necessary support and resources to alleviate poverty, distress, homelessness and ill-health to break the cycle of abuse.
EDON Place Child and Family Community Engagement Coordinator, Jenae said her organisation cannot do it alone and they welcomed the kind donation.
"The state-wide housing crisis has had a huge impact on this region, making it a struggle to provide the support that vulnerable families need".
"We need people and organisations to look outside of themselves and their businesses, and ask themselves, 'how can I help you?'. That's what Churches of Christ did through Sugarlands," she said.
When EDON Place heard that Les was offering them enough modern, good-quality furniture to furnish two full houses they were "over the moon with the offer", Les said.
The donation of furniture came at the perfect moment for the EDON team, as they were supporting families to move from their transitional housing into more permanent accommodation when Les reached out to them. The donation meant that the families who were moving into their new homes were able to take all of the furniture in the transitional housing with them to set up their new homes, with the donated furniture then immediately replacing it, ready for the next families.
"It was just amazing to see how much the new modern furniture transformed the space in those houses. It had a calming and welcoming effect and it was rewarding to be able to bring a vulnerable family into a comfortable, safe and secure place," Jenae said.
Les said it felt good to be able to give to another important not-for-profit organisation in the community.
EDON Place CEO Lyne Booth and Domestic and Family Violence Practitioner Trudy, invited Les to afternoon tea at EDON Place to show their appreciation for their kind donation.
Ms Booth wrote in a letter, "The support you have provided plays a key role in enabling us to deliver assistance and support to families impacted by domestic and/or family violence. Your kind gesture is appreciated by the recipients and makes a great difference in the lives of many families."