6 Dec 2022
From Army Cadet to Aged Care – Caitlin's journey to nursing
As a teenager in the Australian Army Cadets, Caitlin Shore developed an interest in health care, which she is now making her career.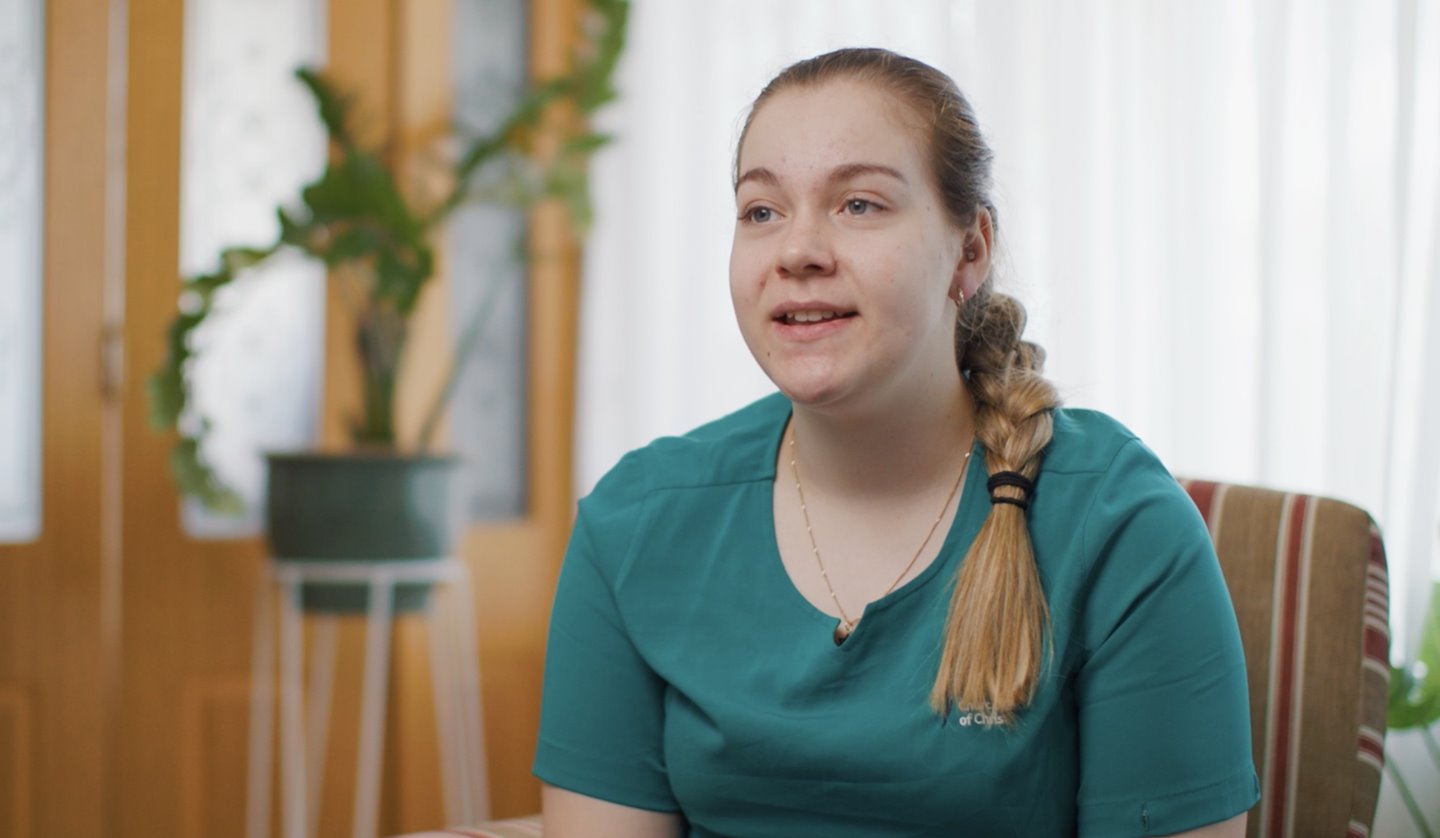 Thanks to the help of a scholarship, Caitlin will be able to complete her final year of her nursing degree without the financial stress.
"I was an army cadet through high school and did lots of first aid. Once a week I still attend the 13 Army Cadet Unit in Toowoomba as the admin officer in charge of health duties," Caitlin said.
For the past 18 months, Caitlin has worked as a Personal Care Worker at our Toowoomba Aged Care Service. When Caitlin talks about her work, you can tell her heart is full and brimming over with empathy for those she supports and is dedicated to ensuring the residents live the best life they can.
"I like to make sure they trust me. They [the residents at Toowoomba Aged Care] are in a very vulnerable position with me doing their care, I have to make sure that they are happy. Because this is their home and I'm going to make sure they are happy in their own home," Caitlin said.
Soon, Caitlin will take two months off from her role at Toowoomba Aged Care to complete her all-important clinical placements so that she can complete her degree.
While she is looking forward to the practical experience she will gain from her placements, Caitlin said she was nervous about her finances. One placement required a move to Warwick and she was uncertain how she was going to pay for living expenses on top of accommodation without the support of her regular income.
When she heard about the Beryl Wiltshire Scholarship, she applied, with the hope the funds could ease the financial strain that she anticipated during her placements.
"I first heard about the scholarship through an email and I knew I needed financial support to go on placement," she said.
In October, Caitlin was announced as one of four recipients of the 2022 scholarships.
"I was really grateful and wasn't expecting it. It will mean that I won't have to worry as much when I'm away about how I'm going to pay for everything."
The scholarships are available to help with the costs of study for anyone pursuing a career within the social, welfare and human services sectors and are annually advertised to all Churches of Christ employees. This year the scholarship funds were doubled to $10,000 and shared between four winners.
Beryl Wiltshire AM had a long and distinguished career with Churches of Christ and was respected leader in the welfare and community services industry. She received the Order of Australia in 1996 for services in the field of Social Welfare. Beryl identified the potential in people and quietly funded their education and training, and this scholarship continues this tradition.