31 Oct 2022
Experiencing the world from an armchair
Once a month, Oak Towers Aged Care Service residents take their seats and set off on a journey to destinations around the world, experiencing different cultures and seeing iconic sites.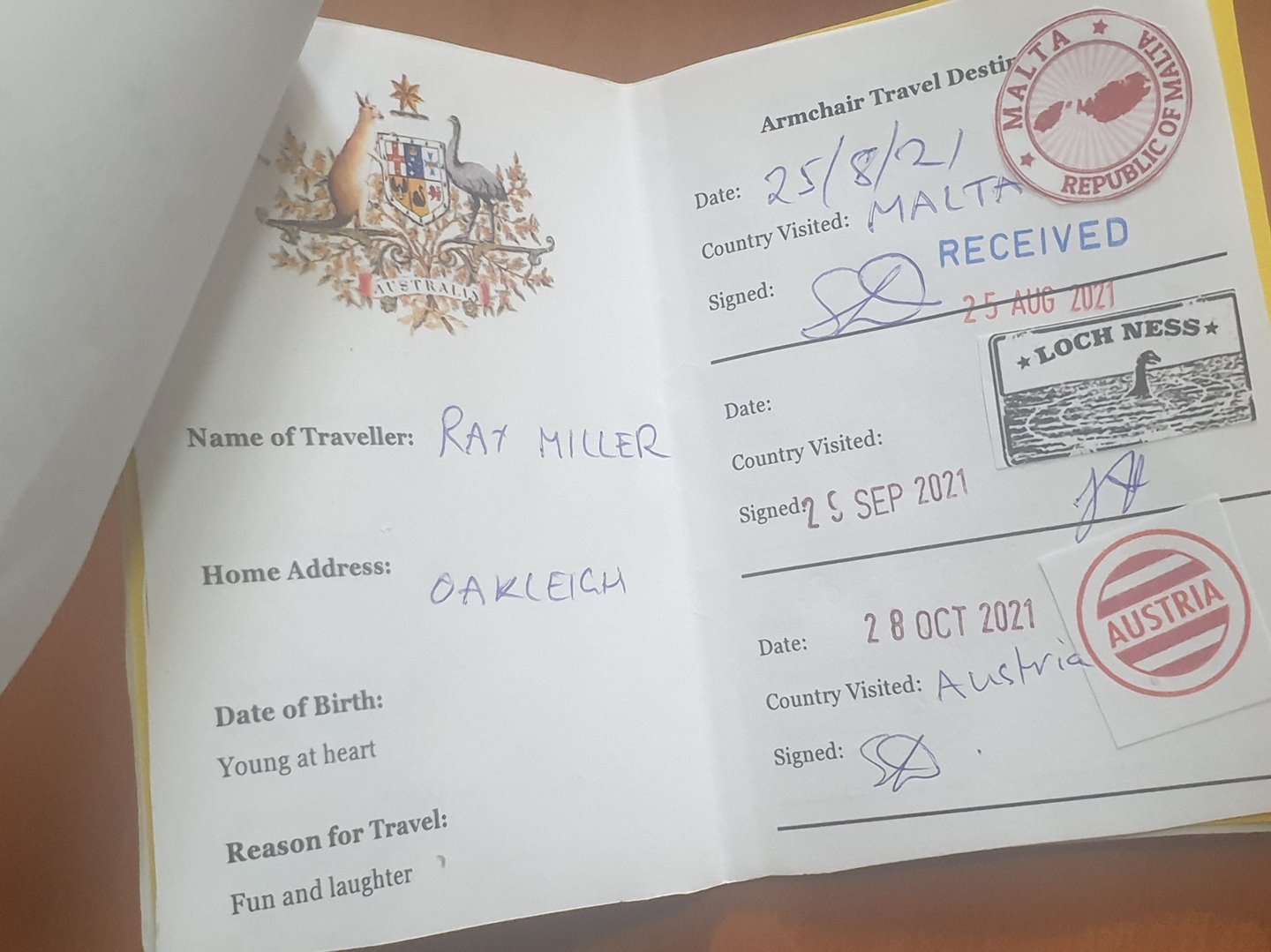 From the comfort of an armchair, they enjoy new tastes, learn interesting facts and listen to inspiring stories from across the globe.
With each new destination, the Oak Towers activity room is transformed into another country, with decorations of national flags and traditional clothing, music and local cuisines transporting the residents to the month's destination.
Oak Towers Lifestyle Coordinator Monica McCarthy said the residents love to take part in the armchair travel, and look forward to it each month.
"It brings back memories and inspires residents and staff to tell their own stories," Monica said.
"Even for those who haven't travelled much, they're learning about other cultures, and regardless of how much they've travelled, we're all growing closer to each other."
Residents eagerly await the boarding call to be heard over the loudspeaker, and have their handmade passports ready to be stamped at the gate with their latest destination.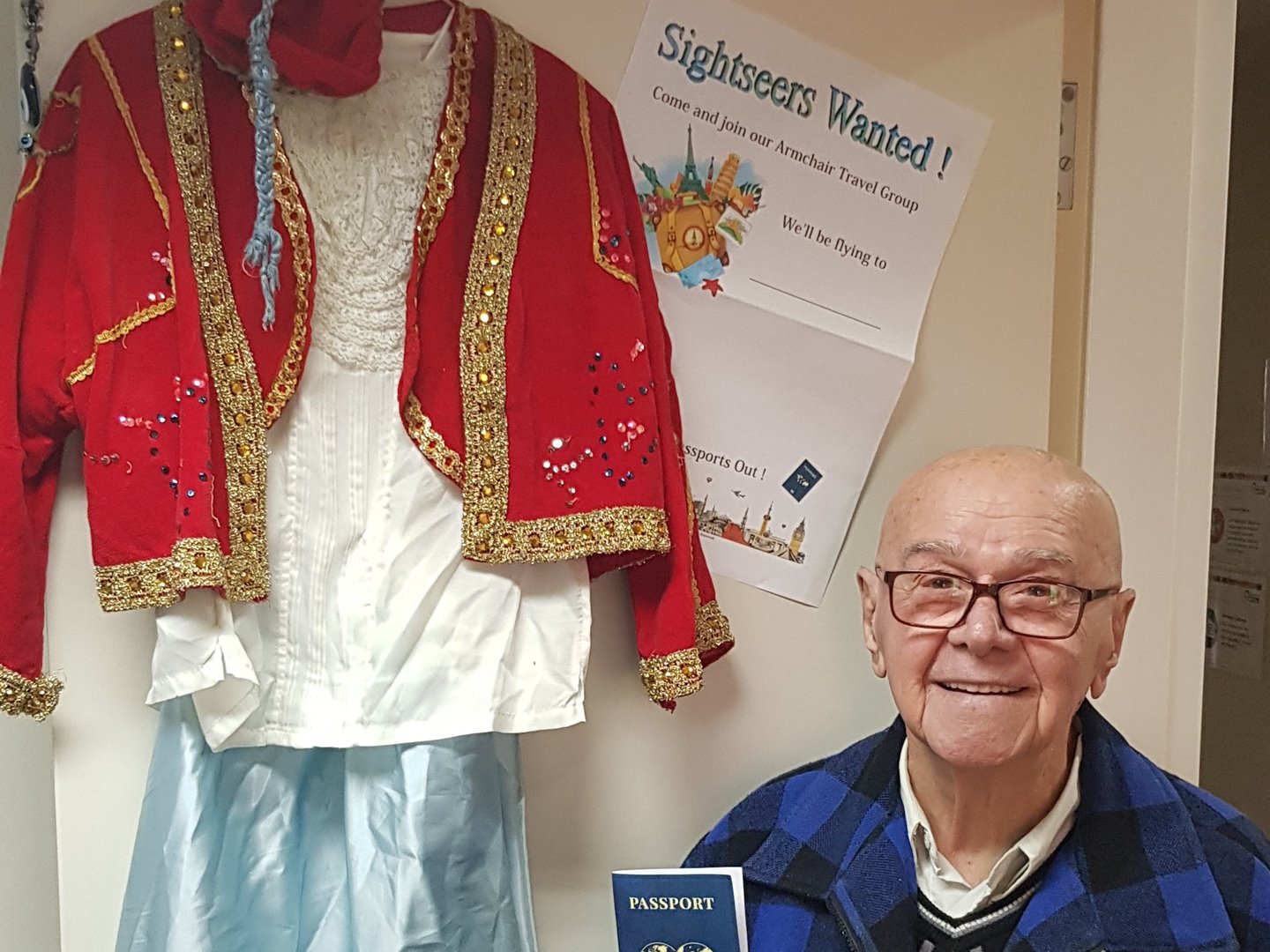 They take their seats and watch the plane take off, and then learn about their destination through videos, photos and fun activities. The travel itinerary is prepared by the enthusiastic and creative staff who bring the day to life.
"All the staff bring their own unique flavour to the day," Monica said.
Lifestyle Assistant Veronica is from Chile, and when her friends heard about the day they volunteered to perform traditional dances for the residents. The colourful energetic dancing was a great hit and had residents tapping along to the beat.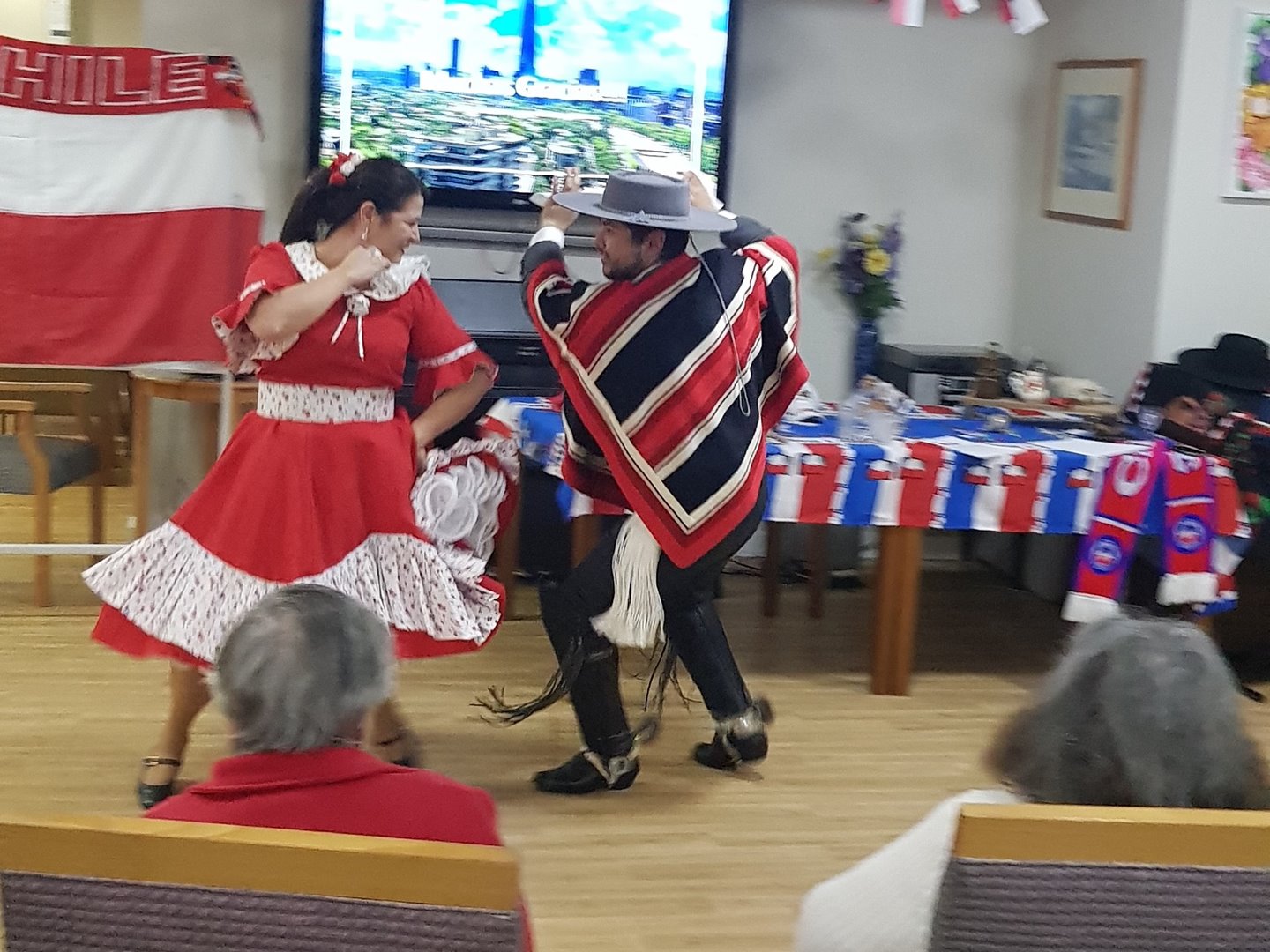 Traditional dance was also a highlight during September's trip to Greece.
"It made me feel young again to dance," said Steve, a Greek resident who recently turned 90.
Oak Towers is located in Oakleigh in Melbourne's south east, and is in the heart of a vibrant Greek community.
"Celebrating the culture, food and music of the large number of Greek residents was a powerful way to bring out the best memories, invoke pride and generate overflowing positive wellbeing," Monica said.
The baklava made in the morning's cooking class was hailed as "the best I've ever had" by Greek resident Anna.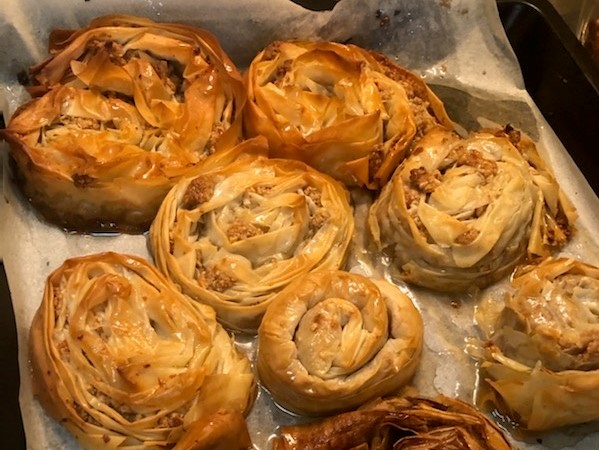 Monica has seen many times how the armchair adventures enliven the hearts, minds and conversations of residents.
"I overheard one resident being asked by her sister, 'What did you do today?'. The happy answer began with, "I went to Nepal!...".
On their recent trip to France, married residents Ian and Jean were captured romantically sharing a baguette on a park bench in Paris.