17 Jan 2023
Celebrating 100 years of Joy
To mark Joyce Scholl turning 100 years old, her loved ones, residents and staff all came together to celebrate her wonderful life.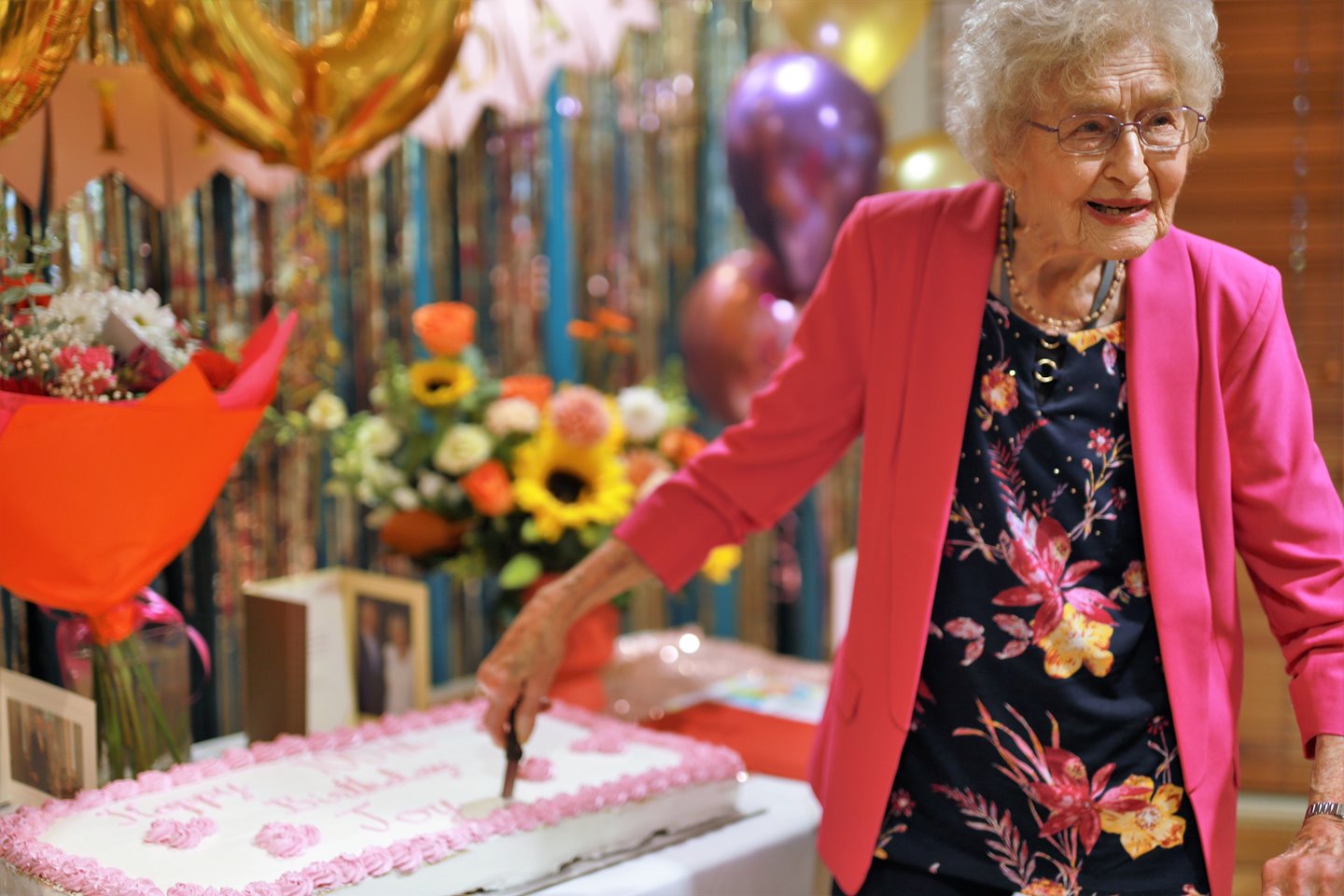 Joy is a resident at Toowoomba Aged Care Service and has just celebrated her 100th birthday!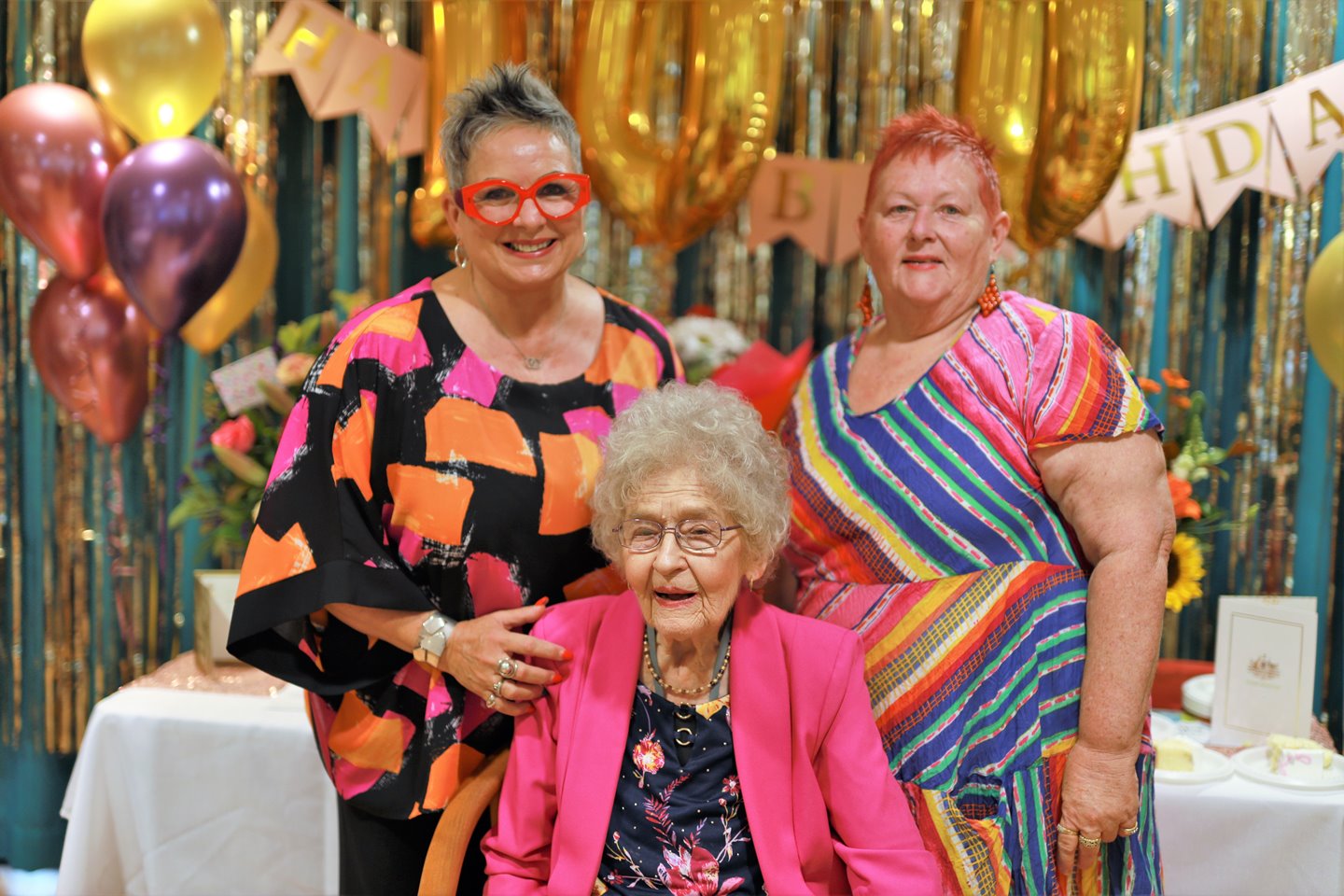 A Queenslander since childhood, Joy grew up near Marburg, Ipswich where her parents owned a farm. Joy has many fond memories of her and her seven younger siblings milking the animals and picking crops at the farm. When she was older, her family moved to a larger farm in Gatton where Joy and her brothers would ride their horses to school each day.
Joy still remembers the day she met her late husband, Harold. From the moment she laid eyes on Harold at a cattle sale, she was smitten―he was tall, funny, and very handsome. The couple married and went on to adopt two beautiful little girls.
Joy has been a part of the Churches of Christ community for most of her life and has helped many people. She taught at Sunday school, ran her local youth group and ladies fellowship group.
Harold was also involved in building multiple buildings for the Churches of Christ – one even being Nubeena Retirement Village, where Joy later lived prior to moving into the collocated Toowoomba Aged Care Service.
Joy made many friends over the years in our community and continues to be adored by everyone she meets.
At her 100th birthday celebration, Joy was able to spend time with her daughters, Jilinda and Debbie, as well as her 97-year-old sister Lorraine and other family members, with a larger celebration planned for the weekend.
Joy presented a beautiful speech to mark the occasion, sharing the importance of faith throughout her century of life.
"God has been my helper through my life, since I was a little Sunday school girl, so don't give up, keep going."