31 Aug 2022
A true sanctuary at Sanctuary Park
Russell Elms has been the much-loved Retirement Living Manager at Sanctuary Park Retirement Community for nine years, but it's nearly time for him to hang up his keys and retire.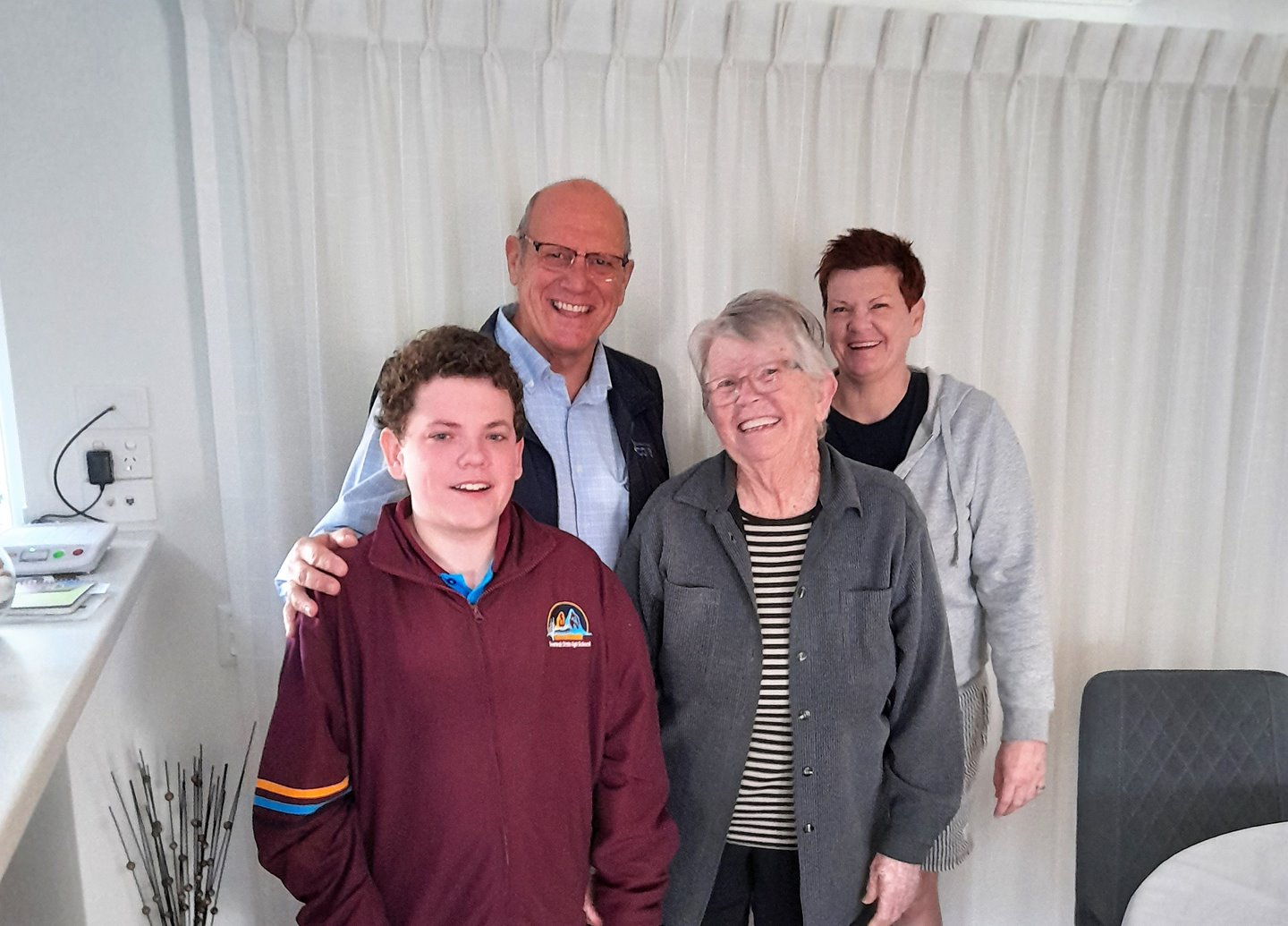 Residents are sad to see him go, and it's no wonder, when he has served them in a generous and kind way for so many years.
"You work where residents live, they don't live where you work," is the philosophy Russell has worked by and is what has built a compassionate and caring team at Sanctuary Park, ensuring that an individual's wellbeing comes first at the village.
If a resident ever comes to Russell for help, he will often go over and above to make sure their needs are met.
"We become like a surrogate family to residents, especially when they aren't close to their own," Russell said.
One such story is when Sanctuary Park resident Maureen Rose came to Russell with concerns for her daughter Tracey, whose relationship had ended, and she and her son had no home and nowhere to go.
"Russell went out of his way to help my daughter and grandson," Maureen said.
He supported Tracey to stay with her mum at Sanctuary Park temporarily, but more than that, Russell went the extra mile to make sure Tracey had somewhere to go more permanently. He made a few calls to the team at Churches of Christ Housing Services, who, in record time, were able to find a secure, safe space for the two of them to live.
By being able to share her worries for her daughter's situation, and having trust in Russell, her daughter and grandson now live close-by in long-term Churches of Christ accommodation in Caloundra.
Maureen is extremely grateful for the help her family received.
"They worked so hard on finding somewhere for her to live, otherwise I don't know where she'd be today," Maureen said.
Russell talks of this story very fondly, and genuinely finds it no bother to assist people when they need help. He will surely be missed by the whole community when he retires in September.