28 Jun 2023
107 years for Marana Gardens resident May Baker
Enid Baker (call her May) is one of a handful of centenarians to get a telegram from both Queen Elizabeth II and King Charles III.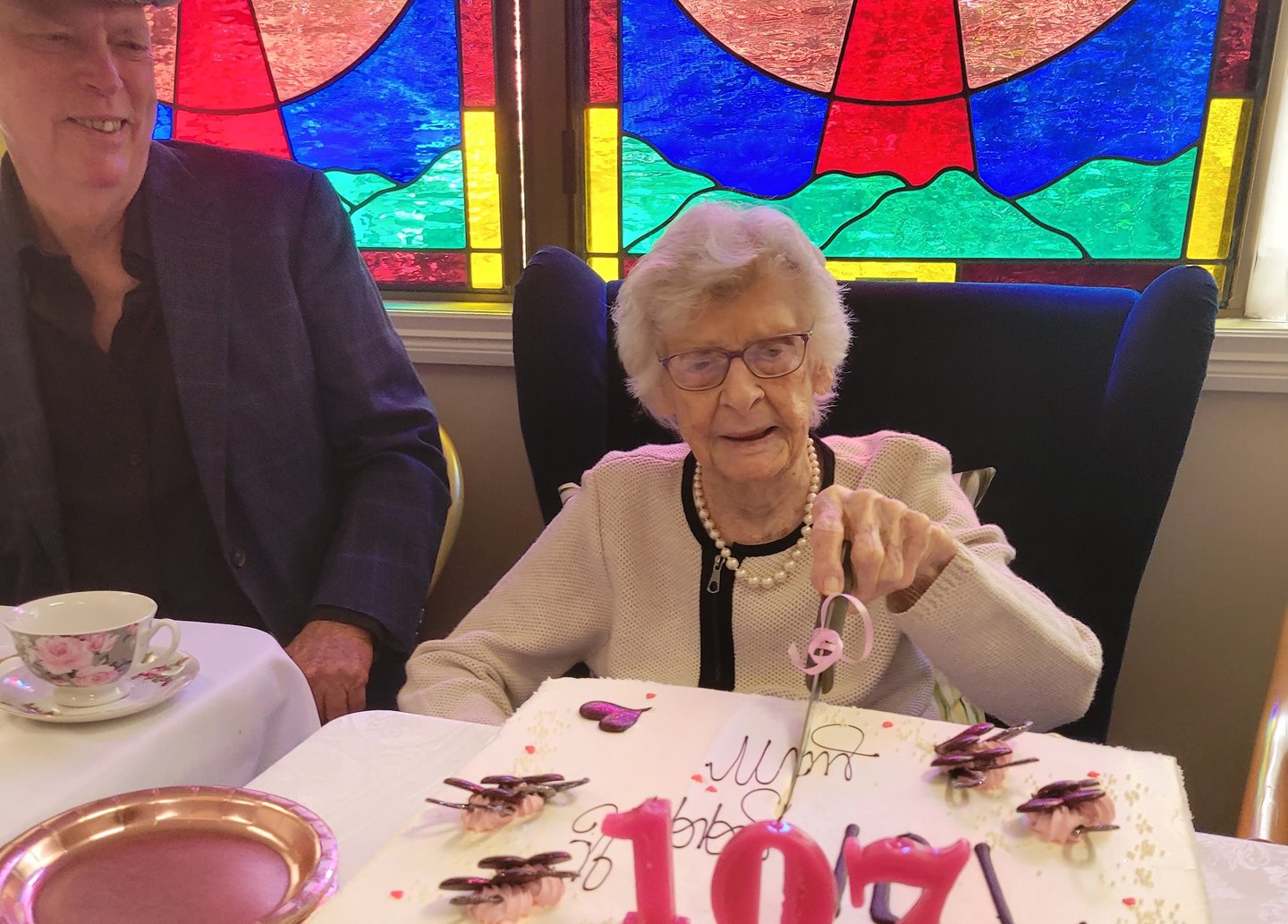 Born in June in 1916 to farmers in New South Wales, she was the second of eight children. She has lived through the end of World War I, the Great Depression, World War II and the post-war boom.
While May learned to write on a slate, she's now pretty handy on her tablet (iPad), using it to keep up to date with how the world continues to change.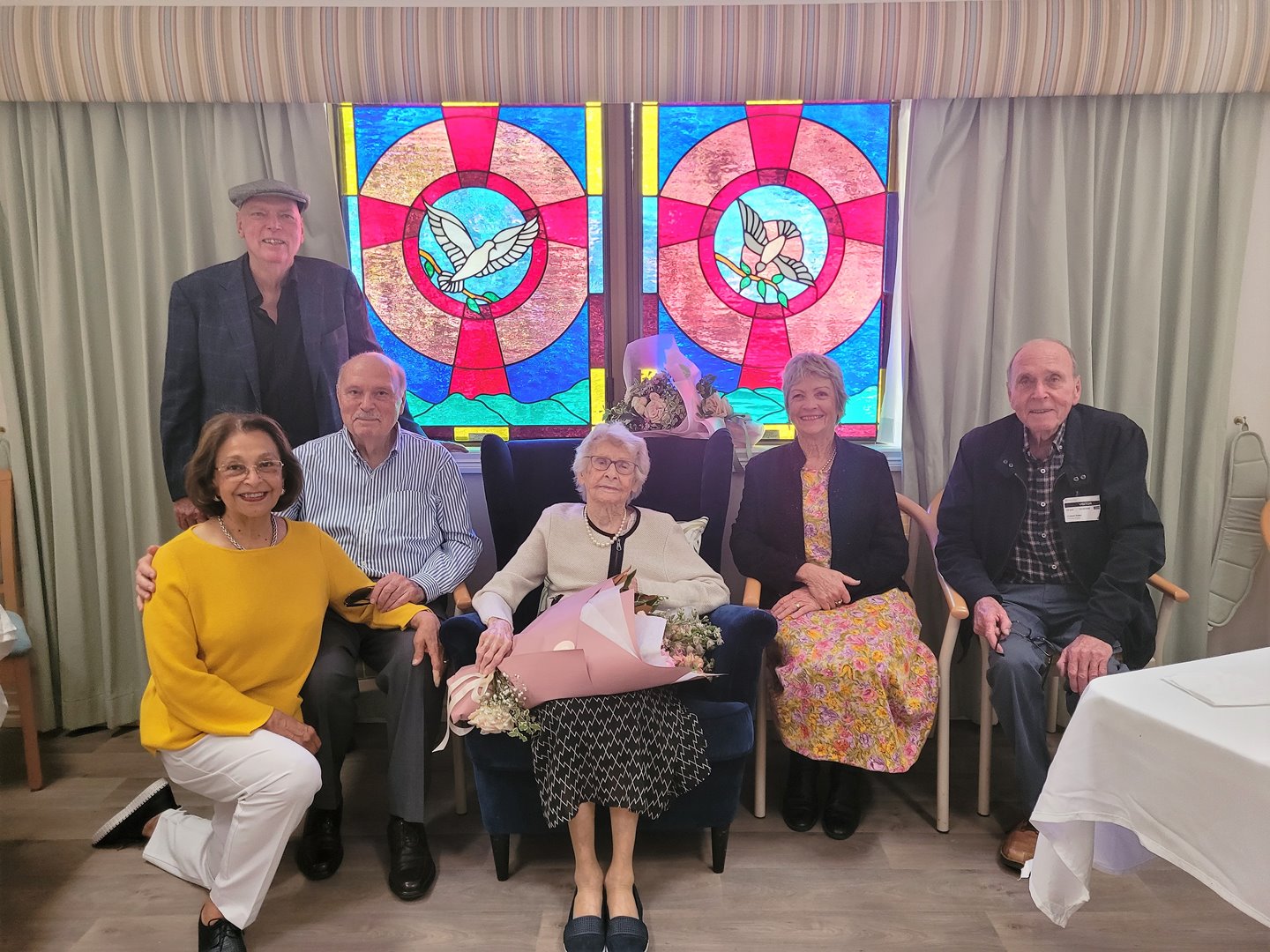 As hemlines have gone up, and down, and the idea that women couldn't wear trousers has fallen by the wayside, she's witnessed how Australia has changed. Cars have gone from Model Ts to Teslas; and phones used to be attached to the wall and offered a party-line service, well, now they're mini computers that we slip into our back pockets.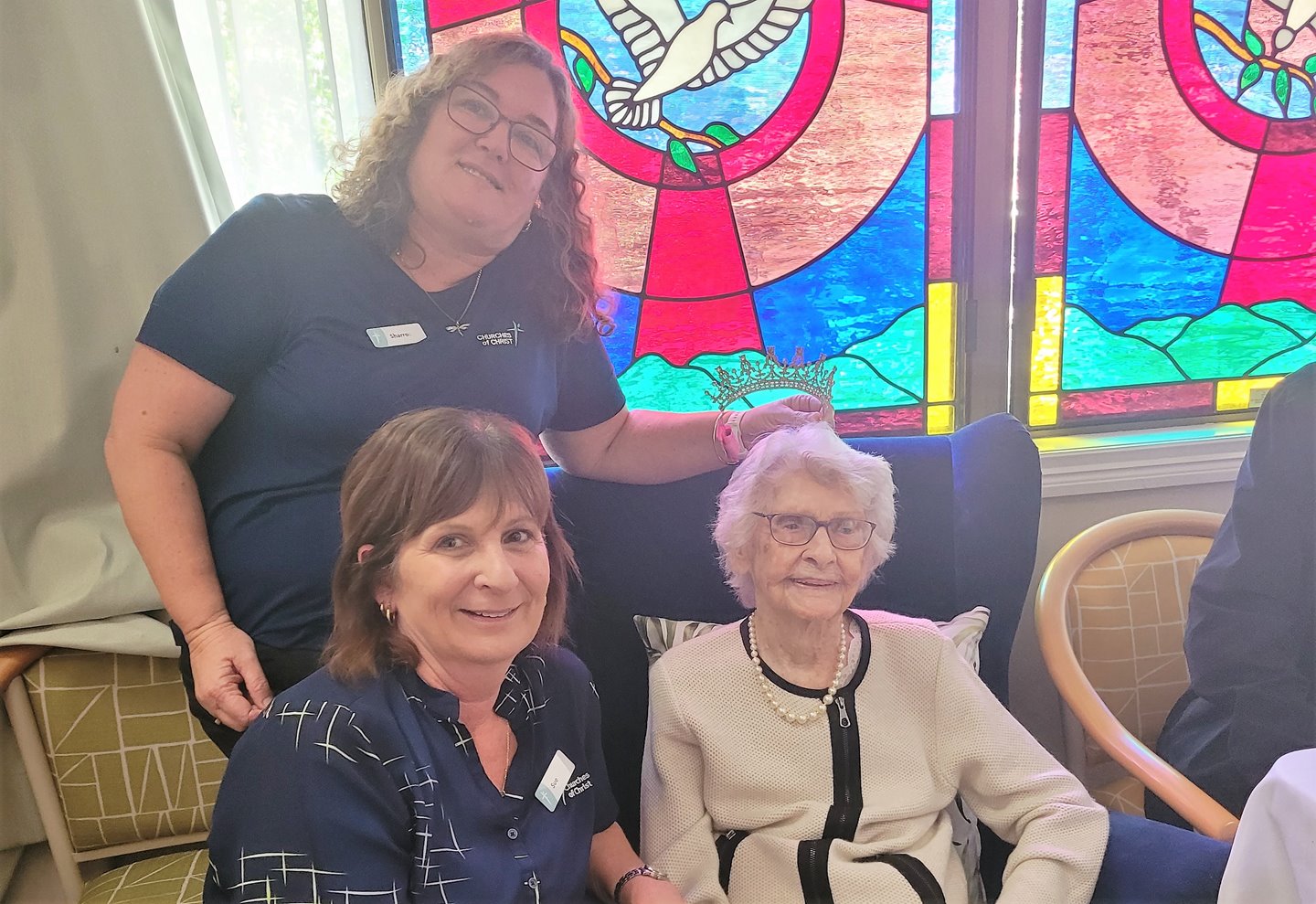 May married her husband Ken in 15 December 1941 straight after finishing school in Toowoomba. They were meant to go to Tasmania for their honeymoon, but travel was cancelled due to the war. They honeymooned on Coolangatta Beach in a tent – long before the Gold Coast looks like it does today.
May and Ken had three boys, Keith born 1943, Graham born 1946 and Ian born 1953.
Together May and Ken had a full and rich life until they retired to Hervey Bay where May was active in the CWA and Rotary. But Hervey Bay was just a base for them to park their caravan in between extensive trips around Australia – amongst the the first grey nomads to pave the way for the millions more who followed.
After 60 years of marriage, her beloved Ken passed in 2000, and May moved into the Golden Age retirement village in 2002 at age 86. She moved to Marana Gardens at the age of 103 in 2019 and continues to enjoy the care and community she's found there.
Happy birthday May, from all of Churches of Christ!