10 Jun 2020
Bringing 'hOPe' to the community of Gladstone
A rise in community need has influenced Gladstone Church of Christ to re-open the doors to the 'hOPe SHOP'.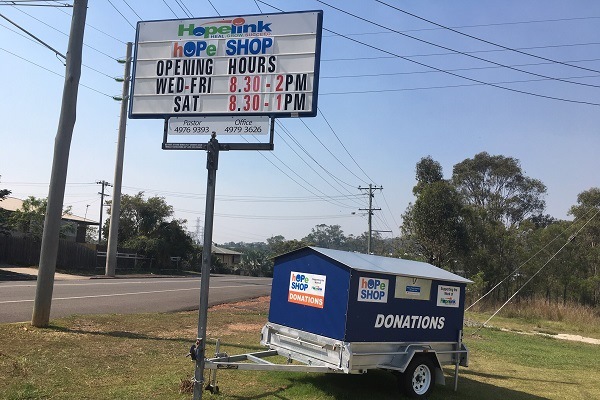 After being closed for more than eight weeks, a desire to thrift is not the only reason the church has relaunched the op shop.
The hOPe Shop has been addressing a need in the community for cheap clothing, food and small home essentials since 2018.
Shop caretaker Lyall Muller said in the first week of the hOPe Shop re-opening he has seen many members of the community shed tears of joy and thankfulness as they are once again offered hope and support.
hOPe Shop was born out of Gladstone Church of Christ's HopeLINK ministry, and created a space for social groups, counselling services and mentoring to take place, providing physical and financial relief to the community.
"We don't just offer pre-loved items, we offer a safe space for men and women to connect to their community expressed through God's love," Mr Muller said.
Since establishing the HopeLINK outreach ministry in 2009, the program has grown to run mentoring mums' programs, financial counselling, male support groups, Inside Circle, CAP Christians Against Poverty, a playgroup and emergency relief for those in need.
Gladstone Church of Christ recently teamed up with Foodbank Queensland to provide discounted groceries to those in need.
hOPe Shops generosity also extends to assisting those escaping domestic violence situations, providing them with household necessities.
From its beginnings HopeLINK has sought to identify and respond to the needs of vulnerable people in the Gladstone area, linking people to established local services or developing programs that address those needs where no support currently exists.
The hOPe Shop relies on the generosity of the Gladstone community and volunteers to continue providing essential relief and support to those in need.
The hOPe shop is open Wednesday-Friday, 8.30am-2pm and Saturday from 8.30am-1pm. Visit Hopelink's hOpe Shop on Facebook .