5 Jul 2023
Home in the nick of time – Latoya and Noah's story
After three months living in a hotel while pregnant, a young Ipswich family has finally found a place to call home.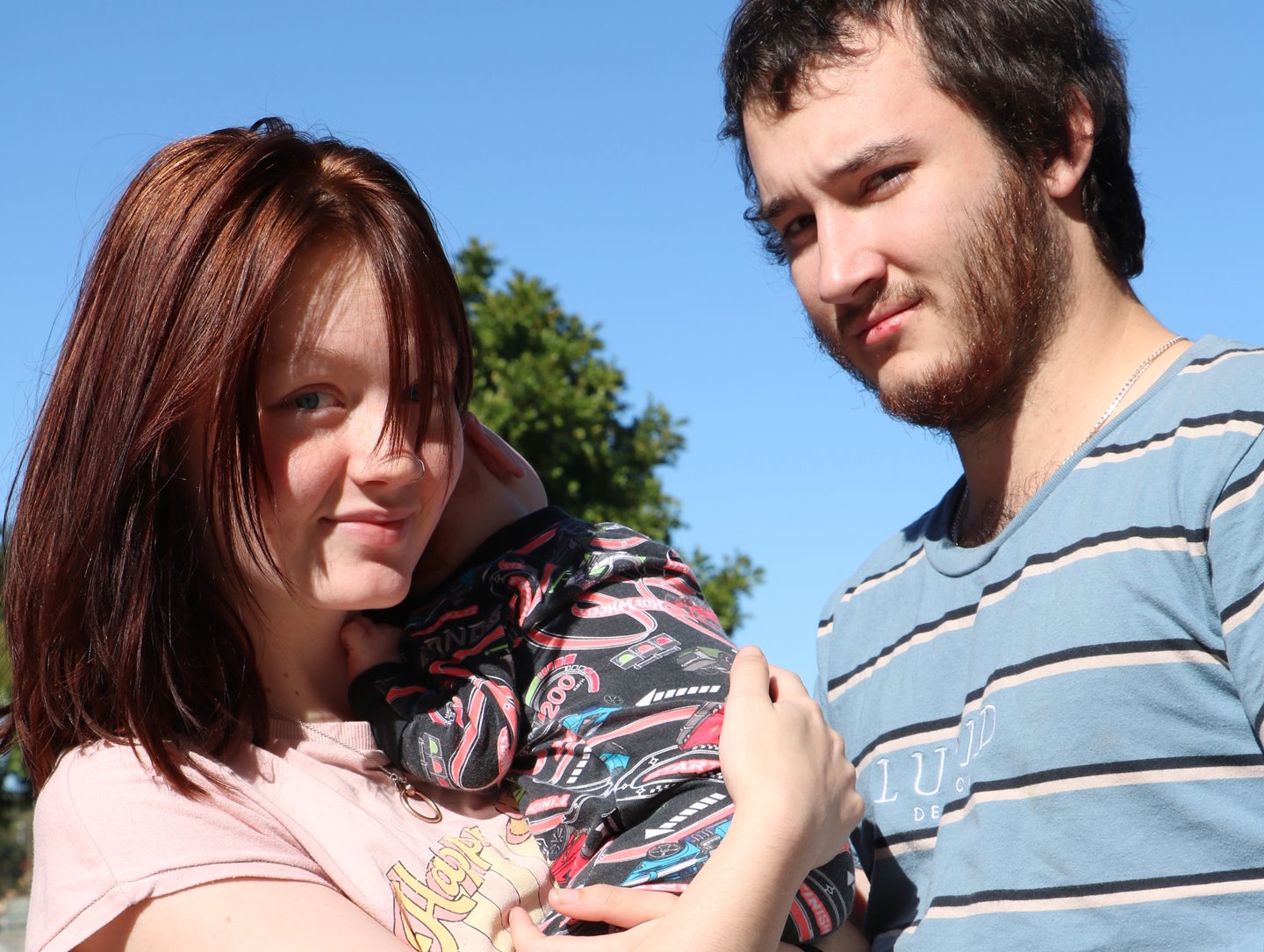 Latoya, Noah and their three-month-old are now settled in a long-term social housing unit at East Ipswich.
A week before Christmas in 2022, the expectant parents found themselves living in a motel. Both aged 19, they were no longer able to stay with Latoya's aunt and uncle where they had been renting for 6 months.
During record high cost-of-living and a tight rental market, the pair were facing the prospect of homelessness with a baby on the way.
Latoya was familiar with inCommunity, an Ipswich Specialist Homelessness Service, having had their support to engage with a women's shelter 2 years ago. She turned to them again during her and Noah's time of need.
"We supported Latoya and Noah using brokerage available to us from the Immediate Housing Response for Families funding package," Latoya and Noah's inCommunity case worker Cath said.
"inCommunity utilises the money allocated through this funding to support families in Ipswich with motel accommodation and case management support to find long term sustainable and suitable accommodation."
With a roof over their head in the form of this motel, Latoya, Noah and Cath turned to updating the social housing application Latoya had initially completed while living at the shelter.
With their due date quickly approaching, "Time was running out."
Having exhausted their options, the pair were reliant on a social housing offer to give them somewhere stable to live.
As one of Ipswich's largest community housing providers, Churches of Christ Housing Services Limited (CCHSL) primarily tenants the properties it owns and manages through the Queensland Government's social housing register.
In Ipswich, CCHSL owns and manages over 400 properties, including an 8-unit complex in East Ipswich that Latoya and Noah would soon call home.
The couple received the keys to the unit the day after Latoya gave birth to their first child, a son whom they named Emmerson.
"This was an excellent outcome for them," housing officer Dwanette said. "I know they had concerns about having to take their new baby back to the motel and how that would work, so offering them a property just days before he was born and getting the keys to them the day after he was born was so uplifting."
"I think the best part about it is that we have our own space now. I think that's what's made it all worthwhile. Our son has his own house, his own space to be himself in," Latoya said.
"It really showcased the wonderful housing outcomes we are able to achieve with a multidisciplinary approach," Cath said.
The couple have a daily schedule on their fridge, centred around Emmerson and giving him (and themselves) a consistent routine. Emmerson is a very well-behaved 3-month-old who lights up whenever company comes over.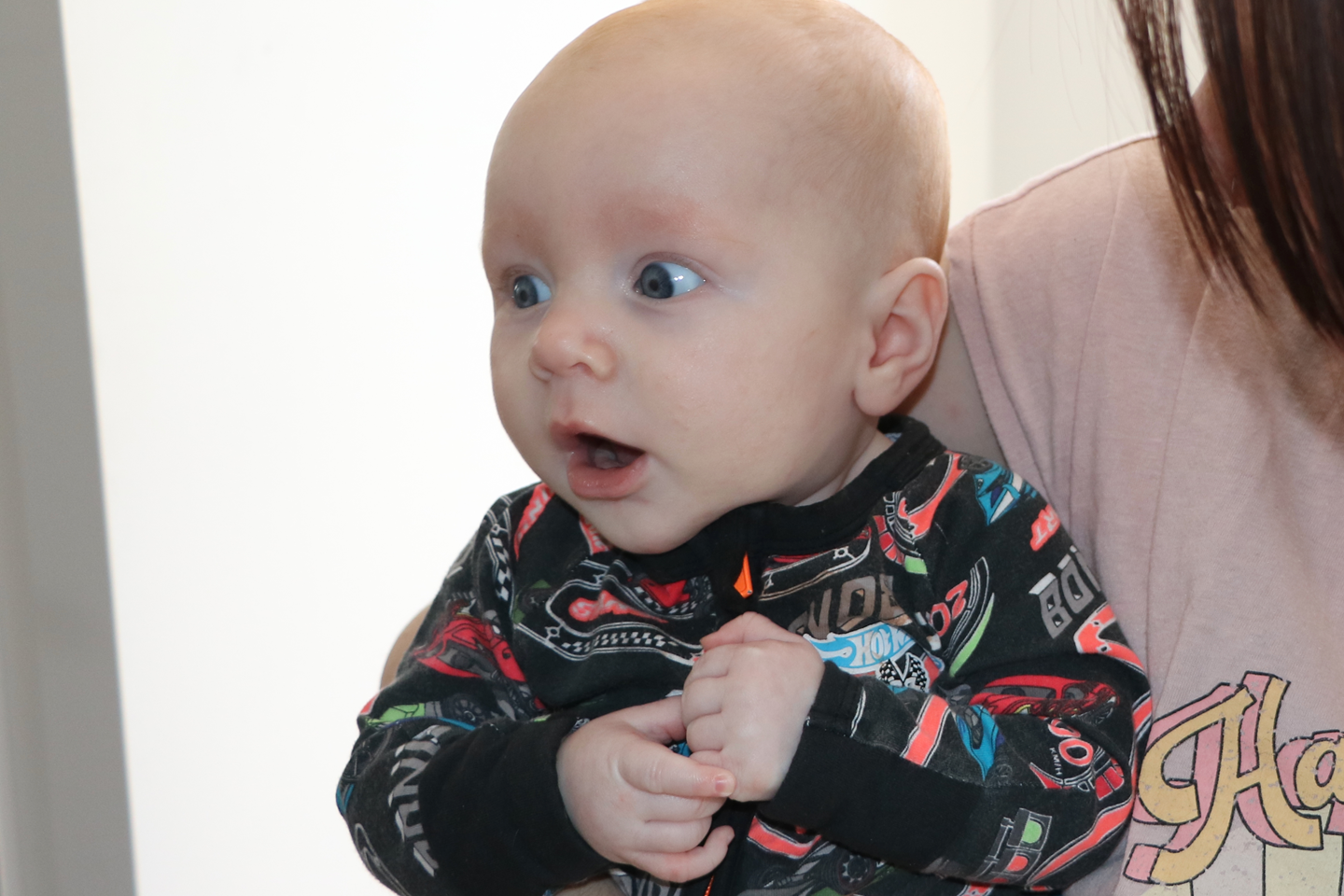 Being sociable comes easy to the family and it shows in the connections they make with people anywhere they go. Another young woman who was living at the same motel as the couple is now referred to as one of Emmerson's "aunties".
While they remain a tenacious and independent couple—after all, Latoya passed her driving test while pregnant—they have a strong sense of community about them.
Speaking of her uncle, Latoya said, "I appreciate it because he was supportive from the get-go. He still loves us the same. He'll always be there for us if we need him."
They express a similar sentiment of their mothers and Noah's step-dad, Brendan, who inspired Emmerson's middle name, Brenton.
The young couple are thankful for the support they've received from family, community organisations and housing providers. Now, with the stable foundation of social housing under their feet, they are excited to see what their future holds.