20 Jul 2023
The weather was smiling on the guests at Basin Pocket, Ipswich for the sod-turning event to officially start the project.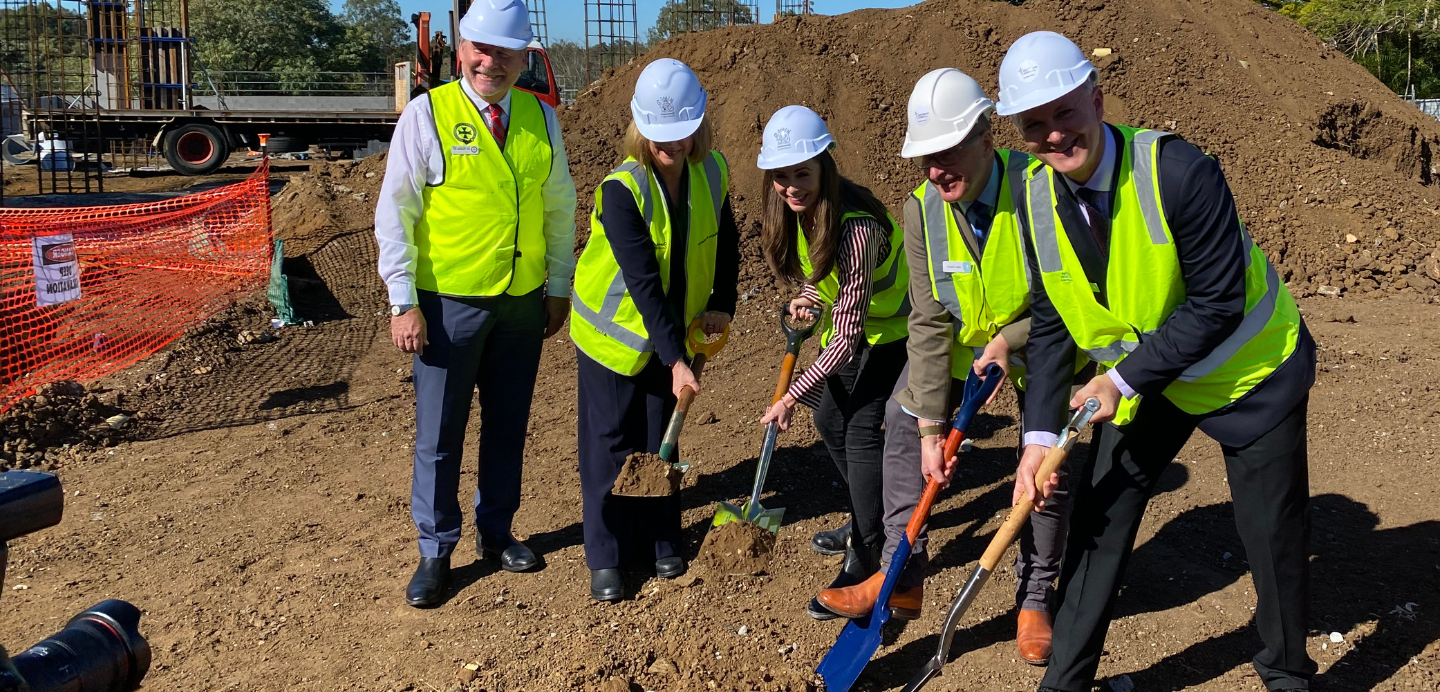 The $21 million build will create 41 new one-bedroom and two-bedroom homes for people aged over 55 who are downsizing from larger family public houses – freeing them up for families.
We've been working with Queensland governments for just over 40 years to provide social housing for people at risk of homelessness. The apartments are all designed to gold and platinum standards under the Liveable Housing Design Guidelines. This design allows residents to remain in their homes as their needs change.
We want to thank The Hon Meaghan Scanlon MP, Minister for Housing and her department for their collaborative approach to the issue of providing housing, and the local MP for Ipswich Jennifer Howard for her enthusiastic support for this project.
We also want to thank Kane Constructions for having us on site. Kane has some of the highest standards in the business, including safety standards which is why all our guests were in hard hats and safety vests.
Pictured at the sod turning are GM Housing Services Gus Taddeo, CEO Mike Folland, Housing Minister Meaghan Scanlon, State MP for Ipswich Jennifer Howard and State MP for West Ipswich Jim Madden.
The project is due for completion late 2024.
For more information about what goes into our social housing, click here.