6 Oct 2022
Catherine Makinson has sass and a sense humour that endears the room full of her loved ones, fellow residents, staff & special guests at a morning tea to mark her 105th birthday.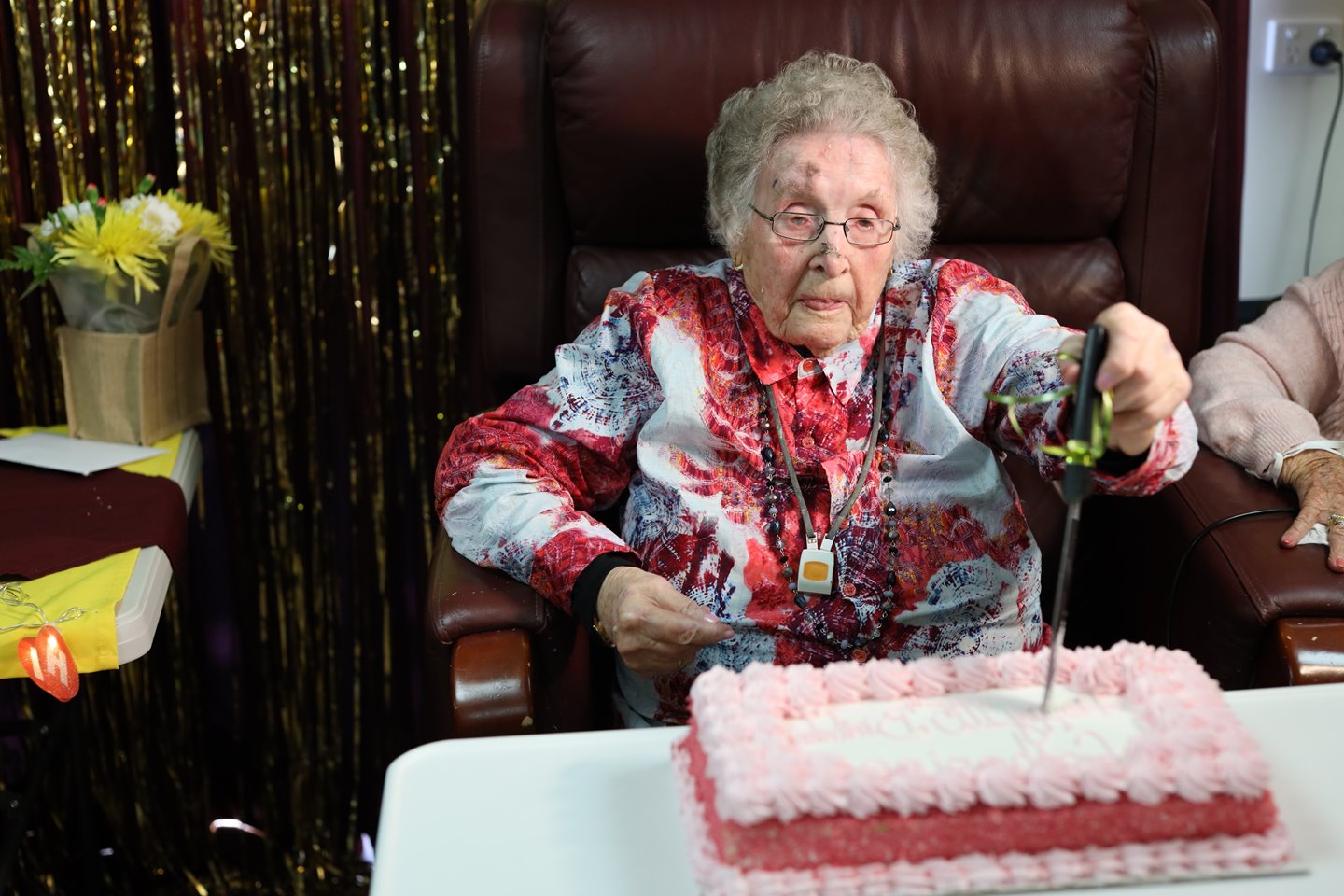 Catherine resides at our Toowoomba Aged Care Service, and holds the mantle as the oldest woman in Toowoomba.
Catherine was born in 1917, and spent much of her life living and working on dairy farms across the Darling Downs, including Crows Nest and Meringandan. With her husband Richard she raised four daughters. Catherine enjoyed going to dances, and took her girls to all of the dances 'until they found their mates'. She was a beautiful sewer, and her daughters and family and friends were adorned in her creations as they walked down the aisle and made their debuts.
Catherine said she has "enjoyed a very happy life and a very good husband."
Catherine and Richard were married one month shy of 75 years and both moved to Toowoomba Aged Care Service in 2009.
It is an incredible milestone to reach 105 years, and with it comes the question of her secret to living such a long life.
"Just live day by day," was Catherine's advice.
She thanked everyone for attending the celebration and said it was a "complete surprise to have so many people here."
With 11 grandchildren, 19 great-grandchildren and a great-great-grandchild, she is the adored matriarch of a large family.
Long life runs in her family, with Catherine's two sisters also living to be over 100, both shared a room with Catherine here at Nubeena over the last five years.