7 Mar 2023
Recovering, rebuilding on Bribie Island
The Bribie Island Church of Christ congregation is thriving alongside the growing local community, embracing new members and outreach opportunities.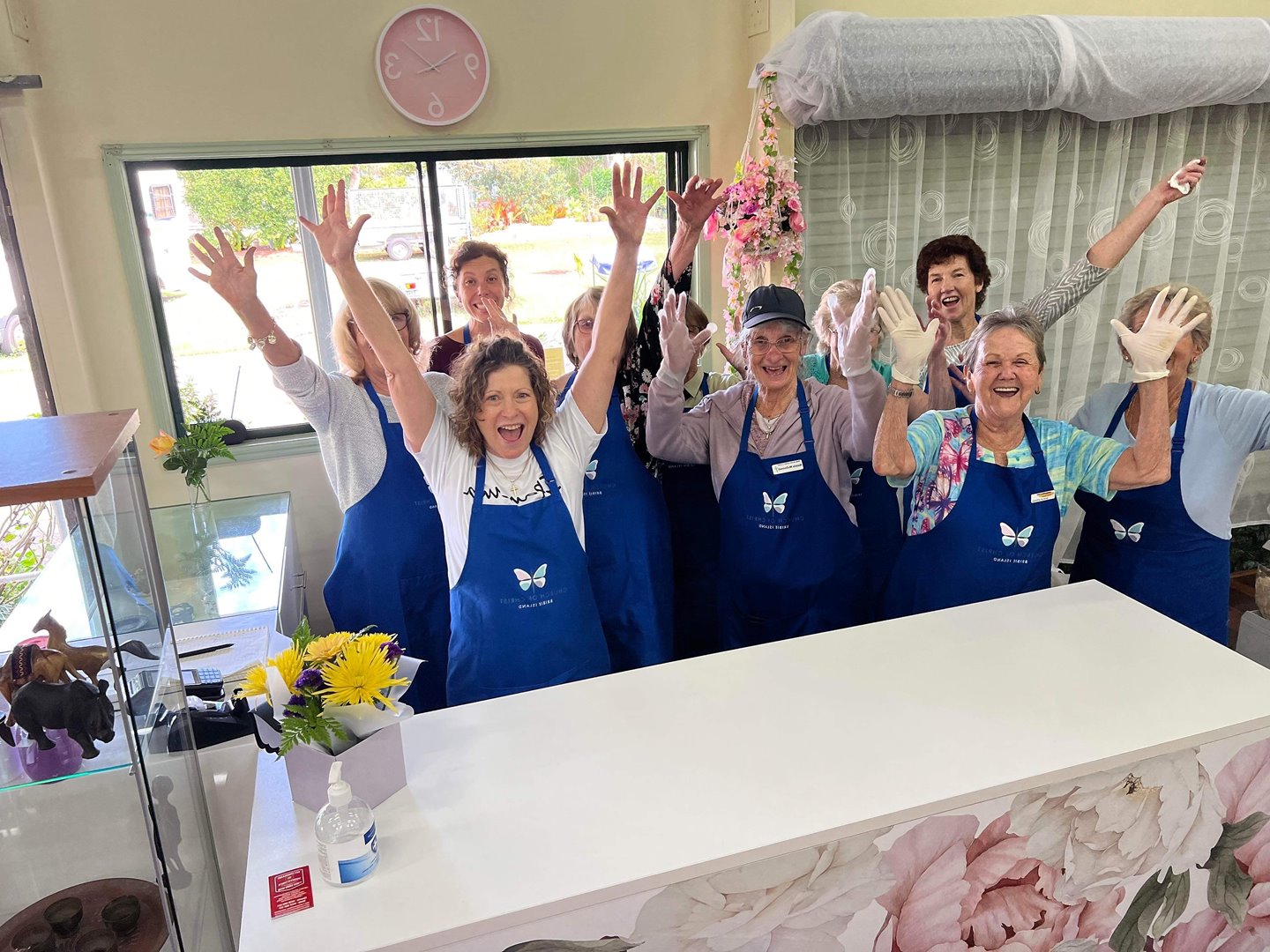 Bribie Island Church of Christ Interim Pastor, Lyall Muller, has been with the Church for the past year. In that time, he has overseen a growth in the church's members (with membership almost doubling) and increased interaction with residents both on the campus and in the wider community through a range of outreach initiatives.
The Church sits alongside our Bribie Island Campus, which includes the Coolamon Apartments affordable housing, retirement village and residential aged care service. Members of the congregation interact with the campus residents and add to the strong sense of community.
When a rain event in February 2022 caused widespread damage to Bribie businesses and community organisations, the Church's Op Shop was severely impacted.
Through Lyall's leadership and the hard work of volunteers, the Op Shop has now reopened in the old church hall, and is welcoming customers from the local community.
Using the space vacated by the Op Shop, the Craft and Friendship Group is preparing to celebrate their 20th anniversary as a craft group this March. With more space in their new rooms – that they call The Shed – they're hoping they can entice more people to come along and share their craft and expertise with the group.
Another initiative that is engaging with the community is the Church singing group, ZAMAR. The group not only provides members with the chance to find joy through song, they have been bringing enjoyment to others as they perform to campus residents, including singing at the Coolamon Apartments annual Christmas lunch.
The Men's Shed has grown significantly over the past 12 months to 65 members. It provides a space for men to come together, work on projects, and build connections. While it is not officially run by the church, many members of the congregation are members. The benefits of the Men's Shed go beyond 'keeping busy' but offer ongoing support and learning opportunities for the members.
It is heartening to witness the thriving Bribie Island Church of Christ community and their many initiatives that are bringing the light of Christ to Bribie Island.
You can visit the Op Shop which is located on the corner of Foley Street and First Avenue, Bongaree, and is open from 8.30am to 1pm Monday to Friday.